10 November 2017
The Launch of UITC Mini Moos
We are running Pre School Football sessions for children ranging from 18 months to 4 years of age at Widemarsh Children's Centre every Thursday from 1.15 to 2.15 pm.
The children (and mums, dads and grandparents) all enjoyed themselves at the first session, which included the children sitting down and passing the ball to each other which encourages sharing as well as coordination skills.
They were learning new phrases and following up with acting upon the instructions. Lots of budding footballers, making new friends and enjoying learning new skills together.
The sessions are being run by our FA qualified coaches, Luke Shuttleworth and Laura Davies, assisted by our UITC volunteer Caitlin.
31 October 2017
UITC Wembley Trip
UITC October Soccer Schools finished on a high with a trip to Wembley Stadium where the participants enjoyed a kick around at Powerleagues and then received a tour of England's home ground.
The children were taken into the media suite, as well as having the opportunity to enter the dressing room where some of the most decorated footballers have sat. Two captains led the group out of the tunnel and made their way pitch side before walking up the famous steps to lift the FA Cup.
This trip was the second of its kind in 2017, the first was in the summer as a group visited St. George's Park. For more information on UITC's Soccer Schools, please email soccerschools@uitc.uk.com.
28 October 2017
Jesse Norman appointed UITC Honorary Patron
The Board of Trustees is delighted to announce that local Member of Parliament for Hereford and South Herefordshire, Jesse Norman, has agreed to be Honorary Patron of United in the Community, independent charity and official player pathway into Hereford Football Club.
Jesse has been a big supporter of grassroots football and community projects in Herefordshire, and UITC looks forward to working with him over the coming months and years as the Trustees seek to develop the organisation further.
Speaking about his appointment, Jesse Norman MP said: "It is great to see UITC going from strength to strength. The academy has been producing some real talent and that should be applauded. But I'm also particularly pleased to see the organisation diversify its activities - through such things as their work with learning disability groups, trips to Wembley and St George's Park or extending their sports provision to primary schools throughout the County.
Familiar to many Bulls supporters at Edgar Street, Norman is a season ticket holder at Hereford FC, and played a key role in fighting for the club during the controversial period following the sale of HUFC to Tommy Agombar. He led a backbench Parliamentary debate back in 2014 on non league football, and was also commended as then Chair of the DCMS Committee for launching an investigation into corruption at FIFA in 2015. He is now Parliamentary Under Secretary of State for the Department for Transport.
19 October 2017
UITC to support Hereford Food Bank at Christmas
UITC are pleased to announce that they will be supporting Hereford Food Bank once again this year. In the run up to Christmas they will be collecting food and festive treats.
Dates and places to donate to be confirmed nearer the time. If anyone would like to help with setting up a drop off station for donations, please contact caroline.preedy@uitc.uk.com.
19 October 2017
UITC hold tournament for main sponsor Cargill
United in the Community hosted a 5-a-side tournament on Sunday at Central Park for the employees at Cargill. Fifty employees across six departments from Cargill's facility in Hereford had entered and over 90 people attended the tournament to spectate and enjoy the day.
Over £300 was raised by the employees on the day, all of which supports UITC and many of its programmes. Cargill have been UITC's main sponsor for two seasons now and have funded projects such as the Soccer Schools Programme and the Girls Football Programme, which has seen great success with the introduction of the U18's girls team.
Luke Shuttleworth, Community Manager, commented on the day and the partnership with Cargill stating, "Today was all about coming together and celebrating this ongoing support and hopefully we can enjoy many more days like this with Cargill employees in the future.
UITC is proud to be in partnership with Cargill. This partnership adds value to our community projects and helps us to develop opportunities and programmes, which can improve life choices. A big thank you to all who volunteered their time to make this happen, the participants and the spectators".
The winners of the tournament were 'Grandstand Road's Retail A Team', they were presented with an award by Chris Hall, General Manager at Cargill.
More pictures here.
5 September
U18 Girls - Sponsorship Available
Given that the girls team were only formed last year, they had a very successful season, finishing runners up in the league and beating Forest Green Rovers in the final of the League Cup.
This year they will again be competing in the Gloucestershire FA U18 league where they hope to go one better and do the double.
The girls currently train in Hereford once a week but given a large number are students at Hartpury College, they train and compete in midweek matches for the College and represent UITC at weekends.
We are always looking to strengthen the squad and have this season added five new players all with great potential.
Team photos are in the HFC programme which now offers an opportunity to sponsor a player. For further details please contact Mick Loader (Commercial Manager UITC) at mickhufc@gmail.com or call 07825154336.
31 August 2017
HUST Elections – Nominations Close September 7th
The Election Management Group wish to remind HUST members that nominations for the 2017 HUST elections close at 12:00 noon on September 7th.
Completed nomination forms and candidate statements MUST BE RECEIVED by this date. A candidate information pack which includes the nomination form can be downloaded here.
If any member has queries regarding the the election please contact the EMG at hustelections@gmail.com. Complaints or concerns about the election process should be addressed to Neil Le Milliere, the independent EMG chairman at neil_le_milliere@btinternet.com.
21 August 2017
UITC donation from Savills
Andy Smith from Savills is thanked by Ruth Walkden for a generous donation to UITC. The money will be used to provide new shirts for one of the UITC teams.
16 August 2017
Local Kids Train on the England Pitch at St. Georges Park
United in the Community's annual outing took 28 lucky young participants to St. Georges Park in Burton-On-Trent. The £105 million facility, set in 330-acres of Staffordshire countryside, is the home to England's 24 national teams. The children are all regular members of United in the Community (UITC) and were treated to a tour and their very own session with FA Qualified coaches.

UITC coaches and 28 youngsters at St Georges Park
On arrival, the children were taken to their own dressing rooms before making their way into the impressive indoor 3G, a replica of Wembley's pitch. The group were split into three for the sessions, which included lots of opportunities to show off skills and tricks, as well as being able to develop in other areas. the Qatar National Team made their way into the 3G during the session as they were due to start training in preparation for their match at the venue against Leeds United U23's later that day.
UITC is a registered charity and provides Soccer Schools during school holidays throughout Herefordshire. Within term time they work with schools with quality provision in PE and After School Clubs. The Soccer Schools and Education Programme enable staff, coaches and scouts to recognise and identify local talent in order to enable youngsters to progress through to the Development Centre and possibly Academy teams.
Luke Shuttleworth, coach at UITC said, "UITC works hard to provide access to football for all children from 4 to 14 years of age and received funding from Cargill towards these schemes. We are committed to providing opportunities for all and promoting healthy lifestyles in schools across Herefordshire and today is an important experience for our participants. They see at first hand the commitment, coaching, support and training at a semi-professional and professional level. They also see all the associated staff careers, and this inspires them to be the best they can be."
St Georges Park has 13 outdoor pitches, including a replica of the Wembley surface, a full-size indoor 3G pitch, a suite of rehabilitation and sports science areas, and an indoor futsal sports hall, St. George's Park provides world-class facilities for all England teams ahead of international fixtures.

Group outside the National Football Centre
The group's tour came to an end with a picture outside the venue and this was certainly a day the children won't forget for a very long time. UITC would like to thank all staff at St. George's Park for the experiences, as well as P.W. Jones Travel for providing transport on the day. A final mention goes to Cargill and their photographer, Emma Drabble.
5 August 2017
Pre-season Friendly - Hereford FC/ UITC Under 18s 2-6 Newport County AFC Under 18s
This game was played as part of the Open Day on 29 July and Hereford started strongly with Greg Preece scoring two in the first half, both goals assisted by Harry Franklin but Newport finished the half 3-2 ahead. In the second half, Newport began to dominate and extended their lead to 6-2 with Harry Franklin unlucky to have a late goal disallowed for offside.
29 July 2017
Part-time Administration Officer Needed
United In The Community is looking to appoint a part time administration officer to assist in the day to day running of the organisation.
Based in Blackfriars Street, United In The Community provides the player pathway for Hereford FC and is an established charitable organisation which interacts with the local community across a number of programmes.
The successful applicant would be required to work 6 hours a week, for which they will be remunerated, and additional hours as and when required on an ad-hoc basis. They would report directly to the Community Manager and an assigned Trustee.
The successful applicant would be required to:
Show good organisational and communication skills
Be able to manage and prioritise their own workload
Be able to work on their own initiative
Possess strong attention to detail
Be familiar with Microsoft Office programs
Have previous experience of working in an office environment
Hold a valid driving license and have access to a car, as the role would require working at off-site locations
All applicants should email a CV with a covering letter to Lee Symonds at lee_79@live.co.uk by 4th August.
19 July 2017
Girls Only Soccer School
The Lionesses begin their European campaign tonight as they face Scotland at 7.45 pm. UITC will be supporting the FA Girls' Football Week and the Lionesses throughout the Euros.
A GIRLS ONLY Soccer School will take place from 31st July to 2nd August at Central Park (HR1 1AW). For more information regarding ALL Soccer Schools, please contact laura.davies@uitc.uk.com.
7 July 2017
FA Youth Cup
Hereford FC Under 18s have been drawn away to Nuneaton Griff in the Preliminary Round of the FA Youth Cup. Fixtures will be played in the week commencing Monday 4 September. The winners of this match will entertain Stourbridge at home in the next round which would mark a potential return to his hometown for the Manager, Luke Shuttleworth.
23 June 2017
Train at England Headquarters - St. George's Park
United in the Community's Summer Soccer School programme is soon to begin and will include a trip to England's training ground, St. George's Park for children aged 7-12.

St. George's Park is home to 24 England teams, who train at the venue ahead of international fixtures. Whilst touring the National Football Centre, children will learn about the history and heritage of the site that St. George's Park was built on, which dates back to the 13th century!

The tour will be followed by a coaching session at the venue, this will be delivered by FA qualified coaches. The session will be 90 mins long, with a 30 min tour, which includes a tour of the facility and its elite pitches.

The trip will take place on the final day of the camp, Wednesday 9th August (Week 3). The coach will leave from Hereford FC's ground, Edgar St, at 7am and will return around 3pm. Children must bring packed lunch/drinks and suitable kit for the day including shin pads and astroturf trainers/moulded football boots.

The package also includes two Soccer School days prior to the trip on Monday 7th and Tuesday 8th August, at Central Park, Hereford. These days will run the as our other Soccer Schools with the camp starting at 9am and finishing at 3pm.

The three-day package will cost just £85, spaces are limited and will be offered on a first come, first serve basis. Please note, this trip is only for 7-12 year olds, with 15 spaces available for each of the following ages; 7/8, 9/10 and 11/12.
09 June 2017
Summer Soccer Schools in July and August
United in the Community's summer programme begins in Hereford on Monday 24th July. This kicks off six weeks of delivery across the county and will include a trip to St. George's Park, as well as a Girls Only Soccer School. Children aged 5-14 (some venues may vary) and of all abilities are welcome to attend; each day will run from 9.00 am until 3.00 pm.
Every day our qualified coaches will be providing fun and enjoyable football related games, activities and competitions suitable for all abilities. Please ensure children bring suitable clothing and footwear for indoors and outdoors, along with food and drink for each day (a snack and lunch).
Prices start from just £15 per day and places are subject to availability. Full courses can be booked online now, offering a £10 discount. All other payments will be cash on the day. (Junior Bulls and HUST members will receive a £2 cash refund on the first day of camp when booking the full course online.)
Week 1 - 24 to 28 July
Central Park Training Pitch,
Field Grove View,
Hereford. HR1 1AW.
Price - £15 per day or £65 for full course booked online.
Week 2 - 31 July to 4 August
John Masefield High School,
Mabel's Furlong,
Ledbury. HR8 2HF.
Price - £15 per day or £65 for full course booked online.
Week 2 - 31 July to 2 August
Girls Only (Ages 7 to 12)
Central Park Training Pitch,
Field Grove View,
Hereford. HR1 1AW.
Price - £15 per day or £35 for full course booked online.
Week 3 - 7 to 9 August
Central Park Training Pitch,
Field Grove View,
Hereford. HR1 1AW.
Includes a trip to St George's Park (Ages 7 to 12 only) on the final day, Wednesday 9th August. The children will experience a tour of England's training ground, as well as receiving a coaching session at the venue delivered by FA qualified coaches. Spaces are limited and will be offered on a first come, first served basis and all payments must be made online. Max 45 places - 7 to 8 (15 places), 9 to 10 (15 places), 11to 12 (15 places).
Price - £85 for full course plus trip booked online.
Week 4 - 14 to 18 August
Bridge Street Sports Centre,
Bridge Street,
Leominster. HR6 8EA.
Price - £15 per day or £65 for full course booked online.
Week 5 - 21 to 25 August
John Masefield High School,
Mabel's Furlong,
Ledbury. HR8 2HF.
Price - £15 per day or £65 for full course booked online.
Week 6 - 29 to 31 August
Central Park Training Pitch,
Field Grove View,
Hereford. HR1 1AW.
Price - £15 per day or £35 for full course booked online.
04 June 2017
Girls Open Sessions
UITC are launching girls open training sessions for U9s (school years 3 and 4 from September 2017) and U11s (school years 5 and 6 from September 2017).
Objectives:
Enter three teams into HGL

Affiliate 30 NEW* players to the Hereford Girls League for 2017/18 season

Provide at least one weekly training session for each age group
*Please note that these sessions are open access and aimed at targeting girls aged 7-11 who do not currently play for a local girls team.

Sessions will take place at Central Park, HR1 1AW, from 6.00 pm to 7.00 pm and will include lots of fun and technical practices that will encourage and build confidence for all.
The sessions will run on the following dates;
Tuesday 13th June
Tuesday 20th June
Tuesday 27th June
Tuesday 4th July
Tuesday 11th July
Tuesday 18th July
Each session will cost just £2.00 (cash on the day) or £8.00 for all six sessions if paid online. Book your place now or for more information please contact girls@uitc.uk.com.
16 May 2017
U16s Win JPL Cup
UITC's under 16s have won the JPL Cup for the second season running. They defeated Leicester based APFC Youth by three goals to one at Aston Villa's training ground. Scorers were: Firkin, Marston and Spink.
Starting XI: 1.Regan 2.Mellars 3.Godsall 5.Edwards 6.Vanstone 7.Marston 8.Beckett 9.Bishop 10.Firkin 11.Gauci 17.Peeters-Vanstone. Subs: 4.Greenhouse 12.Baycroft 14.McLeod 15.Spink 16.Marston 18.Woodcock.
9 May 2017
U18s Crowned Champions After Victory
Hereford/UITC U18s were crowned champions of the Midland Floodlit Youth League Southern Division at Edgar Street after a 5-1 win over bottom side Cinderford Town.
The Whites got the game off to a strong start as Jamie Davies scored two goals in as many minutes. Greg Preece made it 3-0 before the break, before Cinderford pulled a goal back two minutes after the restart. Harry Franklin and Ollie Smith added to the goal tally before the final whistle, with the young bulls remaining unbeaten all season.
Hereford: 1.Griffiths 2.Clarke 3.Pugh 4.Hayes 5.Purrington 6.Richmond 7.Young 8.Lancett 9.J.Davies 10.Preece 11.Nunn. Subs: 12.Hurst 14.Huntbach 15.Franklin 15.Smith 17.Muirhead.
8 May 2017
U18's Girls Lift Cup
The U18 Girls side beat Forest Green 2-1 to lift the Gloucestershire FA League Cup at the GFA's Oaklands Park headquarters. Lauren Brown and Sian Bull scored the goals to seal the Cup win over the League champions, who finished just two points and one place ahead of the debutant Bulls side.
The girls took the lead in the first half through Lauren Brown who chased down a through ball and latched on the end of it before rounding the keeper and slotting home. The Hereford side went into the break 1-0 up knowing FGR would come out fighting in the second half. With all still to play for, Captain Sian Bull stepped up, ghosting past three defenders and smashing the ball home to make it 2-0.
FGR managed to find themselves back in the tie as a Meg Briggs own goal gave them hope and with 12 minutes of added time to play, it was a little nervy to say the least. Hereford held on until the final whistle in what was a gutsy team performance from start to end. Finishing Runners-Up in the League and winning the League Cup has exceeded all expectations.
Starting XI: 1.Conway 2.Young 3.Devereux 4.Bull 5.Elcox-Bond 6.Forest-Blake 8.Holman 9.Brown 10.Bushell 11.Stezaker 15.Briggs. Subs: 7.Kenny 12.Sullivan 14.Layton
6 May 2017
It's Edgar Street for the title chasers!
Hereford U18s have the chance to clinch the Midland Floodlit Youth League title on Monday evening as they host Cinderford Town U18s. The match will take place at Edgar Street, kick-off 7.30 pm.
The team need just one point against bottom of the table Cinderford, the boys will be looking to repeat the performance in their previous game where they beat the visitors 8-0. All support welcome, £3 for adults and £2 concessions on entry. Tea/coffee will be sold on the night.
4 May 2017
GFA Cup Final - Forest Green Rovers v Hereford FC Girls U18
Sunday 7 May. Kick-off 3.00 pm
Gloucestershire FA, Oaklands Park, Almondsbury, Gloucestershire, BS32 4AG
Sunday sees the top two teams in the league come head-to-head in the Cup Final at the Gloucestershire FA in Almondsbury. The semi-final draw was played at Central Park last month, where Hutton FC were the visitors. It proved to be a tough test ending 0-0, with Hereford winning 5-4 on penalties.
Forest Green Rovers pipped Hereford to the league title toward the end of the season in a 4-0 win. The score line would suggest it was comfortable for Rovers but the girls pushed their opposition to the limit and on another day the outcome could've been different. There's no better time to play the champions as preparations for the final have been positive, the team won their last two league games against Dursley and Lads Club.
No matter the outcome on Sunday, the squad has exceeded expectations and all have ultimately raised the profile of female football in Herefordshire. The support and backing they've received has been tremendous, UITC thanks everyone for this and hopes it will continue in the future.
ALL support is welcome on Sunday, it would be great to see as many people as possible to support the girls and the female game, in what will be a fantastic occasion!
24 April 2017
Edgar's Easter Half-Term Soccer Schools

UITC staff would like to thank all who attended Edgar's Easter Soccer Schools during Easter. Over 100 participants between the ages of 4-11 took part across three venues in Herefordshire.

Hereford

Leominster

Ledbury
Customers can now save 25% off the full course price for Whitsun Week in May when the Soccer School will take place at Central Park in Hereford from Tuesday 30th May to Friday 2nd June. This Early Bird offer ends on Monday 1st May.
21 April 2017
Edgar's Whitsun Half-Term Soccer Schools
UITC will be holding their Whitsun Soccer Schools, for children aged 4 to 11, in Hereford during the May half-term break. Every day our qualified coaches will be providing fun and enjoyable football related games, activities and competitions suitable for all abilities. Please ensure children bring suitable clothing and footwear for indoors and outdoors, along with food and drink for each day (a snack and lunch). Spaces are limited so please book now. Early Bird price (25% discount) available until 1st May.
Hereford - Tuesday 30th May to Thursday 2nd June
9.00 am to 3.00 pm
Central Park Training Ground
Field Grove View. HR1 1AW

Early Bird Price for all four days - only £36
(normal price £48)
Book online now ...
7 April 2017
Girls Football Day - Thursday 20 April
United in the Community will be holding a Girls Football Day on Thursday 20 April. The day is open to girls of all abilities, aged from 8 to 14 (school years 3 to 9). This will take place at Central Park (HR1 1AW), from 9.00 am to 2.00 pm and costs just £12.
Book online now ...
The day will consist of lots of fun games, as well as the opportunity for ALL participants to take part in 'Hereford's Penalty Queen' competition. The girls will be split into the following age groups for the penalty shoot-out; U10, U12 and U14. The finalists from each of the age groups will then take part in the finals of the competition to be held at Edgar Street at a later date.
This event is supporting the #itsnotalwaysalump campaign, which has already raised a staggering amount for a number of charities including Macmillan Cancer Charity, The Royal Marsden Cancer Charity, NHS Trust and Coppafeel. For every participant booked in, UITC will donate £3 to the campaign.
Come along and show your support. For further enquiries, please email Laura Davies at laura.davies@uitc.uk.com.
30 March 2017
March Players of the Month

March POTMs pictured at Edgar Street with former Hereford player Tony Elliot in attendance
U9 – Oliver Phillips
"Oli has been consistent throughout season and consistently works hard for the other boys. He has developed in several roles over the past few training sessions, particularly in central midfield. His attitude has been great and he's always eager to get on the ball and make a positive impact".
U9 Coaches Laura Davies and Matt Morris
U10 – Lucas Hipwell
"Lucas has been very consistent all season, always giving 100% in both training and fixtures. His efforts haven't gone unnoticed and hopefully he'll continue to develop within the final couple of months".
U10 Coaches Rory Hollingshead and Nick Blackburne
U11 – Kyle Smith
"The U11's are currently working on a block of building and maintaining possession. Kyle has displayed good decision making and technical ability to stay on the ball under pressure to help 'maintain'. He has a great range of passing, which has helped the team build and progress through the thirds"
U11 Coaches Rich Thompson and Kyle Eaton
U12 – Jamie Holman
"Jamie Holman was a standout performer of the month, after moving him from RM to ST. Jamie has found his natural position, he has an eye for goal and can play on the shoulder of defenders, as well as drop off and receive within the lines and front defenders up possessing the qualities to beat players 1 v 1. His highlight of the month was away to FC Wiltshire where he scored a brace, one of which was an unbelievable strike into the top corner".
U12 Coaches Matthew James and Luke Shuttleworth
U13 – Mikey Yalland
"Ever consistent, Mikey has shown great determination and resilience and has thrived on the challenges that have been presented to him. He has continued to develop and has been commanding at the back, communicating effectively with his team and leading by example".
U13 Coaches George Leyshon-James and Matt Aubrey
U14 – Tom Hamilton
"Tom has been a focal point of our attacking play, he has not only been able to hold the ball up and bring others into the game, but has also looked to get in behind and create chances for himself. Tom's presence has disrupted the opposition continuously, leading to him often winning the ball high up the pitch and creating goal scoring opportunities for himself and others".
U14 Coaches Dan Chance and Rich Thompson
U15 – Ben Hopkins
"Ben has scored and assisted numerous goals through-out the month, showing consistent quality in and out of possession. Ben works extremely hard in training and games and his attitude towards coaches, learning and developing is fantastic. His performances have led to huge praise from opposition coaches. Ben takes on board every detail that we give him for his particular role in each game and never fails to deliver exactly what we ask of him."
U15 Coaches Dan Emery and Simon Phillips
U16 – Reece Edwards
"This month Reece has stepped up his game to another level. He instigates playing out from the back, steps out with the ball and plays into midfield very well. Reece is defensively dominant, rarely beaten in 1v1 situations and has improved his leadership and communication skills. Reece capped an exceptional month with a man of the match performance in our recent 3-1 semi-final win against Dartford. Well done Reece".
U16 Head Coach Steve Saunders
U18 – Liam Griffiths
"Liam has performed exceptionally over the month, with several clean sheets and making some excellence saves. He has worked very hard in both training and matches to develop his distribution, which is pleasing to see. A goalkeeper who has a bright future".
U18 Coach Adam Jones
U18 Girls – Amelia Stezaker
"Amelia has really stepped up her performances since playing a more central role in midfield, demonstrating how versatile she is as a player. She has listened to instructions well and taken this onboard, which was evident in all three performances against Downend Flyers, Lads Club and Hutton this month. It's pleasing to see that she is continuing to learn and develop in different roles and giving 100% for her team, all whilst having a positive attitude in both training and on match days".
U18 Coaches George Leyshon-James and Laura Davies
27 March 2017
Dan Emery Departing
Luke Shuttleworth writes;
"Tonight will be Dan Emery's last session with us before departing for a new job, where he will be working full-time as a Football Development Officer for Total Pro Soccer in Bristol. This is a great opportunity for Dan and one that he couldn't turn down despite wanting to still be involved here with his U15s. Dan, I believe, was the longest serving coach with UITC but unfortunately he will now be moving onto a new challenge but please join me in wishing Dan all the best in his new role and hopefully he will still come and support us when he isn't too busy, which he is bound to be with the arrival of a baby girl at the beginning of July. Thank you and Good Luck!"
14 March 2017
Hereford/UITC U18s defeat Malvern 6-0 at Ludlow
The youngsters remain undefeated in their league with Jamie Davies scoring four of the goals and new signing Ollie Smith scoring the other two.
Starting XI: 1.Griffiths 2.Hurst 3.Clarke 4.Franklin 5.Purrington 6.Pugh 7.Nunn 8.Huntbach 9.J.Davies 10.Preece 11.Young Subs: 12.Lancett 14.G.Hayes 15.Richmond 16.Smith
After the game Adam Jones, who manages UITC Under 18s, spoke about their 6-0 win over Malvern in the Youth League.
"Really good but we've stuttered a little bit the last couple of games," said Jones.
"They kind of think they are going to win before they've started. That's difficult for them.
"We're looking for performances both individually and collectively as a team and for them to be listening and learning and getting better.
"Ollie Smith came on, we've signed him today, and scored two. He's from Hereford.
"Great to see Jamie get four, he's been out injuried for a little while. He's a talented player, good on the ball."
The game was played on an artificial pitch at Ludlow.
"It's a bit hard on their joints running.
"It's a great surface for passing and for the way we want to play but on their joints and bodies a bit more impact on them. Some were complaining afterwards.
"It's great that Ludlow and Shrewsbury Town have helped us out to play as we've been unable to carry on at Leominster."
Jones spoke about the remainder of the season.
"We've got four left, we're top of the League, but it's not done by a long way.
"We've got Bromsgrove and Gloucester in contention.
"There are two home and two away games to be played. Cheltenham and Cinderford at home, Bromsgrove and Cinderford away.
"We also play Bromyard away next week in the HFA Giantkillers Cup next Wednesday. That's our next fixture."
2 March 2017
UITC Bingo Evening
UITC are holding a Bingo fundraising evening on Friday 3 March at the Welsh Club starting at 7.30pm. There's plenty of parking available.
There are some great prizes and vouchers, including donations from Debenhams, Kelpaul Brewery, Contrast Hairdressers, a pair of tickets to the 'Just Like That' Tommy Cooper Show, lots of Easter Eggs and many more. UITC are hoping for good support to this event where everyone is welcome.
They are also holding an Easter raffle with a first prize of £100. The draw is being held on 14th April. Anyone wishing to buy tickets or sell books for UITC, please contact caroline.preedy@hotmail.co.uk.
17 February 2017
Edgar's Easter Holiday Soccer Schools
UITC will be holding their Easter Soccer Schools, for children aged 4 to 11, in Hereford, Ledbury and Leominster. There is an Earlybird discount for those booking before 27th February.
Hereford - Monday 10th to Thursday 13th April
9.00 am to 3.00 pm
Central Park Training Ground
Field Grove View. HR1 1AW
Earlybird price - £36 (normal price £46)
Book online now ...
Ledbury - Tuesday 18th and Wednesday 19th April
9.00 am to 3.00 pm
John Masefield High School
Mabel's Furlong. HR8 2HF
Earlybird price - £22.50 (normal price £30)
Book online now ...
Leominster - Thursday 20th and Friday 21st April
9.00 am to 3.00 pm
Bridge Street Sports Centre
Bridge Street. HR6 8EA
Earlybird price - £22.50 (normal price £30)
Book online now ...
12 January 2017
Join us on the Vitality 10K Run in support of UITC!
Every year thousands of runners take up the challenge of the Vitality London 10,000, one of most scenic runs open to runners in the UK. The course takes passes many of London's famous sights including Buckingham Palace, Admiralty Arch, Nelson's Column, St Paul's Cathedral, Mansion House, the Bank of England, the Old Bailey, Somerset House, Big Ben, the Houses of Parliament and Westminster Abbey.
UITC invites parents, players and supporters to join us on the run which next takes place on Bank Holiday Monday, 29th May. The minimum you will need to commit to raising is £50. To register your interest and for further information please email: info@playtheherefordway.com. You can make a donation here.
4 January 2017
Luke Shuttleworth appointed Community Manager at UITC
United in the Community, official player pathway into Hereford FC, is delighted to announce that Luke Shuttleworth has been appointed as its new Community Manager.
He joins from the Albion Foundation, having also coached at West Brom amongst other clubs in the West Midlands.
Commenting on this appointment, Vice Chair Ruth Walkden said: "We are delighted to announce the appointment of Luke. He brings a wealth of experience, masses of enthusiasm and great ideas to take UITC forward."
Luke starts with UITC on 1st February 2017.
3 January 2017
50 Children Attended Edgar's Winter Soccer Schools
United in the Community delivered two Edgar's Winter Soccer School days at The Point4 in Hereford, with over 50 children taking part.
Hereford FC's Max Harris and Rory Huntbach visited the participants during the first day, with Hereford FC Girls U18's, Jess Kenny and Meg Holman also being present.
Dates and venues for February half term Soccer Schools will be released soon so watch this space!
30 December 2016
UITC Christmas Raffle
A big thank you to everyone who bought and sold our Christmas Raffle Tickets this year. Fundraising is vital for UITC, helping to provide new equipment for our coaches and players, plus funds required for the day to day running of our organisation.
The draw took place in the Mayor's Parlour on Friday 23rd December by the Mayor, Jim Kenyon.
The winners are:
1st Prize - £100 Cash - Paul Davies - ticket 01954.
2nd Prize - Meal for two at the Volunteer Inn - Joe Rawle - ticket 00598.
3rd Prize - Case of Thundering Molly Cider - Nicky Rawle - ticket 00596.
4th Prize - Champagne - Riley Gummerson - ticket 00293.
All other Prize winners to be contacted by telephone.
Prizes may be collected from UITC office, Blackfriars Street on Monday 2nd January between 12.30 and 2.30 pm.Congratulations to all winners!
Look out for our Grand Easter Raffle - please get in touch if you would like to sell tickets on our behalf. Your help and support is always very much appreciated.
Happy New Year to all.
28 November 2016
Community Manager required
Our requirements are that you hold a Level 1 or above National Governing Body qualification, a valid FA First Aid certificate, a valid FA Safeguarding Children certificate and a DBS (Disclosure Barring Service enhanced criminal records check).

Community Manager
Salary: £ Competitive, depending on qualifications and experience

Reporting to the Board of Trustees, United in the Community is seeking a Community Manager to lead and manage its core programme throughout Hereford and the County of Herefordshire.
Supported by the Football Development Officer and roster of coaches, you will be responsible for every aspect of the organisation's work, including: Football Academy, Soccer Schools, Schools and Girls Football. You will also be expected to advance the provision of UITC activities into new areas. This role will involve forming partnerships with a whole host of local stakeholders including schools and community groups.
This isn't a 9:00 am-5:00 pm job, so commitment, passion and a love of knowing that you will be making a difference is going to be vital to your success within this role. You may be required to work on UITC / HFC home match days, evenings, weekends and Bank Holidays.
Principal accountabilities
1. Developing and managing all budgets for new and existing projects and ensuring all projects are delivered within budget and that all prescribed targets are not only met, but exceeded wherever possible.
2. With support from Trustees, ensure financial sustainability of organisation by developing a strategic business plan and actively seek funding and/or opportunities to sustain and develop the growth of UITC programmes.
3. Hold regular meetings with the staff to ensure all activities are running to required standards and to ensure all projects are delivered within their prescribed budget and at the desired quality.
4. Organisation of sessions ensuring they are efficiently promoted throughout the local area.
5. Establish and maintain excellent working relationships with both internal and external partner organisations including HFA and HFC.
6. Attending relevant meetings as required, ensuring information obtained is cascaded throughout the organisation.
7. Promoting all positive aspects of the organisation to relevant media personnel.

8. Ensure the UITC adheres to its Safeguarding, Health & Safety, and Equal Opportunities policies and all other policies at all times. Develop and revise policies as necessary.
9. Day to day administration as and when required.
10. Any other duties as deemed appropriate by the Trustees.
Along with the relevant experience the post holder must possess excellent communication, time management, organisational and administrative skills and be highly motivated.

The successful candidate will be required to undergo a Disclosure and Barring Service Check before taking up the post.

To apply, please email your CV with a covering letter, outlining your suitability for the role to ruth.walkden@uitc.uk.com with "Community Manager" as the subject.

Closing date for receipt of CV's 9.00 am on Wednesday 7th December 2016. Any received after that time will not be considered.
First Stage Interviews will take place on Monday 12th December

Please note only shortlisted applicants will be contacted.

Candidates must be able to prove their eligibility to work in the UK
United in the Community are committed to Equality and Diversity
28 November 2016
Girls U18 Training Kit Sponsorship
Joyce and Mel Powell have kindly sponsored the Hereford Girls training kit this season.
Joyce said, "As they've started a girls team, which was slightly later than it ought to have been, I felt I wanted to do something, So I contacted Mick and asked if there was anything I could do for the girls. Mike said yes, their training kit, and so we sponsored thait. They should have set up a girls team years ago when I was able to play, rather a long time ago!"
Mick Loader said UITC was very pleased with their support. "We are a charity at the end of the day and every single penny counts so if there are people out there who would like to put their hand in their pocket for the Christmas raffle we would be very grateful."
22 November 2016
UITC at Christmas Lights Switch On
Joel Edwards, Hereford FC Team Captain, along with Edgar the Bull, made a guest appearance at this week's " Christmas Lights Switch On" in Hereford's High Town.
Accompanied by Dan Chance, Rory Huntbach, Joe Regan and Harry Franklin from UITC, they were cheered onto the stage in front of a bumper crowd of over 5,000 in celebration of the continued success of Hereford FC and particularly for having reached Wembley earlier in the year.
17 November 2016
Edgar's Winter Soccer Schools
Thursday 22 December - 9.00 am to 3.00 pm
Monday 2 January - 9.00 am to 2.00 pm
The Hereford Academy, Marlbrook Road, Hereford, HR2 7NG.
After a successful Christmas Soccer School last year, United in the Community will be holding two days over the Christmas period for all children aged between 4 and 11. Edgar will be making an appearance and is looking forward to getting into the festive spirit! Please note the time change for the second date, this is due to Hereford FC's match against Evesham United at Edgar Street.
Juniors £16 / Mini Kickers £10 per day. (Reductions for Junior Bulls and members of HUST.) It is recommended that bookings are made as early as possible.
Online booking
15 November 2016
Food Bank Collection
This year, we at UITC are pleased to announce that we shall be collecting for the Hereford Food Bank for their Christmas distribution. If you could please help us with food donations, they can be taken to Victoria Park on Sunday 20th Nov and Sunday 27th Nov when our U18s Girls teams will be hosting Fry Club and Tuffley Rovers respectively. Both games are 10.30 am kick off.
Food which is always needed at the Food Bank include: tinned meats, tinned fruit and veg, UHT/dried milk, coffee, sugar, jam. Other items needed are toothpaste, soap and toilet rolls. Also, at this time of year selection boxes and Christmas treats would be very much appreciated. We hope to see you at Victoria Park, but if you can't make it, donations can be dropped off at Express Bathrooms, Thorn Business Park, HR2 6JT or email caroline.preedy@uitc.uk.com to make arrangements to drop off at UITC office, Blackfriars Street.
14 November 2016
Players of the Month - October and September
Player of the Month Awards were presented during half time at Edgar Street on Saturday 12th November. Players from U9 to U18 were photographed with acting Bulls chairman Chris Williams and Interim Community Manager, Dan Chance. Congratulations to all players for their awards.
October

U9 – Elliot Morris

U10 – Lucas Hipwell

U11 – Ryan Tam

U12 – Iolo Bubb

U14 – Will Powell

U15 – Josh Bridges

U16 – Joe Mellars

U18 – Harry Franklin

U18 Girls – Sinead Bushell
September

U9 – Jake Worth

U10 – Jack Thomasson

U11 – Cameron Davies

U12 – Freddie Parker

U13 – Mikey Yalland

U14 – Archie Muirhead

U15 – Rob Whitlock

U16 – Callum Beckett

U18 – Harry Franklin

U18 Girls – Jess Kenny
8 November 2016
Interim Community Manager Appointed
Dan Chance has been appointed as Interim Community Manager at United in the Community. He will be supported by coach Steve Saunders with the academy. Dan will work alongside Football Development Officer Laura Davies. He will report directly into the Board of Trustees.
2 November 2016
Under 18's At Boston This Evening
Hereford FC Under 18's travel to Boston later today for an FA Youth Cup first round tie.
Potentially this could be a tough game for the Young Bulls as Boston defeated Kimberley Miners Welfare 9-0 in the previous round. They have also defeated Lincoln United, Leicester Nirvana and Loughborough Dynamo and Kimberley Miners Welfare.
The game will be played at the Jakemans Stadium with a 7.45pm kick off. Admission to the game is £5 for adults and £3 for Concessions.
2 November 2016
Hereford FC U18 Girls v Hutton Juniors U18
Kick-off 10.30 am
Victoria Park Training Ground, Hereford.
This Sunday sees a top of the table clash between Hereford FC U18 Girls and Hutton Juniors U18. There's just a point separating the two, with Hereford remaining top after their 5-1 win over local rivals Lads Club at the weekend.

Hutton have made an impressive start to the season, winning five out of their six games so far, only dropping points in a defeat at home to Forest Green Rovers. Hereford FC Girls have also won five games but remain unbeaten after drawing 4-4 away to Tuffley.

The girls are playing at home for the next month and will be hoping to extend their lead at the top, as well as progressing to the next round of the Cup in a tie against Lads Club U18 Girls on 20 November.
Please come to Victoria Park and show your support for the girls - all spectators welcome. Free entry and refreshments available.
7 October 2016
FA Youth Cup
Fighting for a place in the 1st Round proper, Hereford FC Under 18s have been drawn at home to Newcastle Town in the FA Youth Cup 3rd Qualifying Round. The tie will take place during week commencing 17th October.
6 October 2016
HFC Signs Three Under 18s
United in the Community, official player pathway to Hereford FC, is delighted to report that three more players have signed forms with the football club.
Joining Rory Huntbach and Max Harris who signed before the season are Lewis Clarke, Harry Franklin and Matt MacDonald.
The Board of Trustees wish them well and congratulate our coaches right across the organisation who are doing a wonderful job as reflected in some terrific performances in all age groups since the start of the season.
3 October 2016
U18s in FA Youth Cup Action
FA Youth Cup
Tuesday 4th October
Hereford FC U18s vs Bromsgrove Sporting U18s
Edgar Street 7.45 pm
Tomorrow Hereford FC U18s face Bromsgrove Sporting in the FA Youth Cup at Edgar Street, kick-off 7.45 pm. Admission will be through the Executive Club, door located below B block in the club car park. The bar will also be open in the executive club for refreshments. Admission prices will be £3 Adults, £2 U18s.
With no senior game, please show your support to the young bulls on Tuesday night! UITC and HFC would like to thank HUST for their support in funding the cost of the floodlights for this game.
22 September 2016
UITC Require Extra Coaches
With a growing demand of community work, United in the Community are looking for casual coaches who are able to assist with extra-curricular school activity and assist our growing U9-U11 elite development centre.
We are seeking enthusiastic coaches looking to learn and develop alongside current senior coaches at UITC. You must hold an FA coaching qualification with a valid enhanced DBS Check and with valid first aid and safeguarding certificates. For more information please contact info@uitc.uk.com.
21 September 2016
Fry Club Girls U18 0 - 9 Hereford FC Girls U18
Hereford FC U18s Girls got off to a flying start on their league debut with a 9-0 victory over Bristol side, Fry Club Girls. The Hereford team had spent minimal time together on the pitch prior to the game but it didn't take them long to get off the mark in this one, with captain Sian Bull hammering the ball home from outside the box, giving them lead within the first minute.
With the newly formed Hereford team eager to impress, it was pleasing to see every player adapting to new positions and formations introduced by the coaching staff. This gave Hereford an attacking edge over the home side, enjoying the majority of possession, with which they kept the ball well, moving it quickly and creating endless opportunities.
Credit goes to Fry's goalkeeper as she made save after save during the first 20 minutes, only to be beaten by a composed Lauren Brown shot. Another closely followed after Jess Kenny whipped a dangerous ball across the goal before Brown tucked it away for her second of the match.
Natasha Devereux came on and made an instant impact, scoring Hereford's 4th and 5th goals either side of half time, success coming from crosses out wide again. It was then time for Tinny Conway to get on the score sheet as she ghosted through the middle of the opposition's defence to calmly place her shot past the keeper. However, Sian Bull was not to be outdone and produced another great finish as she controlled the ball outside the box and placed it into the corner, making it 7-0 to Hereford.
As the game came to a close, hard work and determination paid off for both Megan Holman and Frances Layton as they both made it on the score sheet. The game ended 9-0 to the away side, a very convincing first league performance by the girls.
Next up sees Forest Green Rovers visit Hereford FC at their home ground Victoria Park on Sunday 25th September, with a kick-off time of 10:30am. Please come and show your support for the girls' first ever home league match, all spectators are welcome.
14 September 2016
Join us in the Vitality British 10K London Run in support of UITC
Every year thousands of runners take up the challenge of the Vitality London 10,000, one of most scenic runs open to runners in the UK.
The course passes many of London's most iconic sights including Buckingham Palace, Admiralty Arch, Nelson's Column, St Paul's Cathedral, Mansion House, the Bank of England, the Old Bailey, Somerset House, Big Ben, the Houses of Parliament and Westminster Abbey.
UITC invites parents, players and supporters to join us on the run which next takes place on Bank Holiday Monday, 29th May 2017.
The minimum you will need to commit to raising is £50. To register your interest and for further information please email: info@uitc.uk.com.
UITC will confirm entries for the race in December.
5 September 2016
Archer moves to Fulham
UITC coach Ben Archer has been appointed to a new position at Fulham FC Foundation as a full time coach.
It will be a similar role as the one he has with UITC but working on local community projects in different areas of South and West London in addition to coaching in the clubs Development Centre based at their First Team training ground.
Ben has been with UITC for three years and it was his first coaching role after he returned to Hereford from University. An UEFA B Licensed coach, he has also coached various youth teams in the US and has lattetly been coaching the UITC Under 12s team.
Reflecting on his time at UITC, Ben said: "Working on PPA in schools, disability sessions, soccer schools and FDC with U9s was a great experience in helping me to develop my skills and working alongside some brilliant colleagues. I would like to wish good luck to everyone at UITC and hope to see you all during the season"
He joins Steve Jay at Fulham who was with UITC for a short period coaching in 2012/13.
2 September 2016
U18s Squad Shirt Sponsorship
UITC are very pleased to announce that GJS Carpentry and Building Contractors Ltd are the new shirt sponsors of the U18s squad.
Pictured alongside Mick Loader, Nick Vaughan, Tom Nunn, Dan Pugh and Adam Jones is our sponsor, Gerry Smith, a lifelong supporter of the club. Gerry is a firm believer in offering young players the pathway to progress, with the ultimate aim of representing the club at senior level.
30 August 2016
Sam Clucas Boots - Auction for UITC
Hereford FC photographer Stephen Niblett secured a great fundraising item for UITC whenr ex-Bull Sam Clucas donated his play off final boots for auction. As UITC is registered as a charity, the winning bidder can further assist with Gift Aid. (The auction ends on 4 September.)
The lot is described on Ebay as "Sam Clucas's personalised boots worn in the Play off Final versus Sheffield Wednesday on 28 May 2016."
Sam, now an attacking left midfielder for Hull City has very kindly donated his boots from the above match which secured Hull City's place in the Premiership where he has already made a significant impact at the start of 2016/17 season. The boots are 'almost new' with a splash of Wembley mud on the sole!
Lincoln born Clucas has played for clubs ranging from the Central Midland League through to the Premiership. Along the way Sam played for nearly two seasons at Hereford United before moving onto Mansfield, Chesterfield and subsequently Hull City where he has recently signed a three year deal.
Update - Sam's boots raised £143!
19 August 2016
UITC Seeks Ground Sponsor
United in the Community, the official player pathway into Hereford FC is seeking a ground sponsor for Victoria Park.
The facility plays host to Hereford FC Under 18s / Under 19s training, Soccer Schools, Junior Premier League academy matches every Saturday and Gloucester FA County girls matches every Sunday.
The facility also welcomes the FA with their England Cerebral Palsy team who train at different times of the year in addition to Hereford FC's first team who occasionally use the facility.
For further information about this opportunity please email: Mickhufc@gmail.com
17 August 2016
First ever Hereford FC Under 18s Girls squad announced for 2016 / 17 season
United in the Community announced its first ever Hereford FC Under 18s Girls team last week for the 2016 / 17 season, which will be competing in the Gloucestershire FA U18 Girls League. This follows three trials which recently took place at Victoria Park
Laura Davies, Football Development Officer, commenting on the new squad, said: "We had over 25 players registered for trials, which made the final decision on selections incredibly difficult.
Having said that, I do feel as though the squad we have is very strong & we're looking forward to what the future holds for these girls in their first competitive season."
The Board of Trustees congratulate all the girls who have been selected and wish them a successful first season.
We would also like to express our sincere thanks to Cargill who are sponsoring their kit and equipment.
Hereford FC U18 Girls will play in their first ever match tonight in a friendly against Shrewsbury Juniors U18 Girls. The game will take place at girls' new home, Victoria Park Training Ground, Field Grove View, HR1 1AW. Kick-off is at 6:45 pm, all spectators are welcome to come along and support the girls.
23 July 2016
Hereford FC U18 Girls - 2016-17 Trials

United in the Community and Hereford FC are proud to announce that'Hereford FC U18 Girls' has been affiliated to compete in the Gloucestershire FA U18's League for the upcoming 2016/17 season.

Trials will be held for players of all abilities and for those who will be entering years 11, 12 and 13 from 1st September
.
There will be open trial sessions, taking place at the team's new home, Victoria Park Training Ground, Field Grove View, HR1 1AW. Each session will run from 7.00 pm to 8:30 pm on the following dates;
Thursday 28th July
Thursday 4th August
Thursday 11th August
If you are interested and would like the opportunity to represent Hereford U18 Girls in their first ever season, we'd love to hear from you. To sign up to trials and for further information, please email your name, date of birth and school year to laura.davies@uitc.uk.com.
2 July 2016
Young Bulls face Burton Albion Academy
On Wednesday 6th July, the Hereford U18s and U16s squads will host Sky Bet Championship side Burton Albion at Victoria Park. This will be a great opportunity for the young squads to compete and test themselves against higher opposition Academy teams, providing a great and tough challenge for them so early into their pre-season programme.
Please come and support both games. Entry will be free but with an opportunity for supporters to donate a 'Pay what you like' entry fee to watch the young Bulls with all money raised going to UITC to continue the development of the Victoria Park facility. Refreshments will be available including tea, coffee and bacon or sausage baps.
Victoria Park, Field Grove View, HR1 1AW
Hereford U18s vs Burton Albion U18s - kick-off 5.00 pm
Hereford U16s vs Burton Albion U16s - kick-off 7.00 pm
30 June 2016
Update on Board of Trustees
UITC confirms that Caroline Preedy, appointed onto the Board of Trustees, will have responsibility for Fundraising to complement the existing work of Commercial Manager Mick Loader in sourcing additional income streams for the organisation.
We also announce that Justin Ratcliffe has decided to step down owing to increasing professional commitments.
Commenting on this, Nick Vaughan said:,"We are extremely sad to lose Justin as he did an absolutely unbelievable job for UITC in the past year. We had to grab "the bull by the horns" when we all came on board last year to get UITC stabilised. He led from the front on much of this and I place on record my sincere thanks for his very significant contribution - which sees us go into the 2016/17 season with such strong foundations."
28 June 2016
Edgar's Summer Holiday Soccer Schools
United in the Community's Summer Programme begins during the first week of the summer holidays and we will be visiting lots of venues across the county!
Each week consists of four days at one venue. Week's 1, 3 and 5 will be spent in Hereford at Victoria Park Training Ground. Week 2 is in Leominster at Bridge Street Sports Centre. Week 4 in Ledbury at John Masefield High School. For week 6, staff will be split across two soccer schools - one will take place in Bishop's Frome and the other in Hay-On-Wye.
Edgar's Soccer Schools gives both boys and girls of all abilities the opportunity to learn new skills, both through fun sessions delivered by our qualified coaches and through the use of small-sided games.
There will be different themes for children to get involved in each day, including 'Wacky Wednesday' and 'Euros/World Cup day'. A 'Coaches Challenge' will take place for children to choose their favourite coach and cheer them on. Edgar will also be visiting each venue this summer and can't wait to see lots of new and old faces!
The full course for each venue is being offered at a fantastic price and will cost £49.95 for Juniors and £39.95 for Mini Kickers. Places are subject to availability and bookings MUST be made online. For more information, email laura.davies@uitc.uk.com.
26 June 2016
Youth Team Coaches 2016/17 Season
We are really pleased to announce our coaching team for the 2016/17 Season. The team includes six new coaches who have been added to the excellent and dedicated team we developed last Season. It includes a wealth of experience with a range of UEFA A, UEFA B, Level 2, FA Youth Award coaches all working closely together to produce a successful player pathway to the Hereford FC first team.
U18, U19 – Adam Jones, Jamie Pitman, Jonny Evans
U16 – Dan Chance
U15 – Dan Emery, Simon Phillips
U14 – Steve Saunders, Richard Thompson
U13 – George Leyshon-James, Matt Aubrey
U12 – Ben Archer, Sam Hunt
U11 – Dan Chance, Nick Blackburne
U10 – Richard Thompson, Rory Hollingshead
U9 – Laura Davies, Matt Morris
Goalkeeper Coach – Luke Brimfield
Coach Mentor – Gareth Davies
All age groups will begin Pre-Season on Monday 4th July at Belmont Abbey with the U16s and U18/19s starting a week earlier with fixtures vs Burton Albion on Wednesday 6th July at Victoria Park.
25 June 2016
Bulls are 'Lifeblood of the City' says Beadle
Following the UITC awards ceremony and BBQ earlier this month, first team manager Pete Beadle addressed over 200 players and parents stressing the importance of the work that UITC carry out.
"I think the most important thing about the programme is to have a pathway that continues into the first team, and to have as many local talent players in the first team as we possibly can.
"Obviously with everything that went on 18 months ago, to see the numbers here today shows that we're finally back as a football club.
"I know all teams from all age groups have been successful in one way or another this year.
"There's proof there that there are talented players in Hereford, we want to keep that going and this programme is vitally important to keep that going.
"Lewis Clarke, Tom Gameson, Matt McDonald, Carlos Moreira and Jay Richmond have had 20-odd appearances between them in the first team this season, and that shows that there is a pathway there.
"There has to be proof that it works.
"We have had two under-16s Rory (Huntbach) and Max (Harris) who have signed contracts for us for next season; they'll spend preseason with us, and they'll work with us because we see the potential there.
"And I'm sure that won't be the end of it, there will be many more to come.
"The pathway works and this programme works."
Beadle then went on to sympathise with parents, but thanked them for their continued support.
"This needs a lot of support from parents, and I know that, being one!
"The travelling you have to do, but it is important for these boys.
"These boys are the lifeblood of this football club and this football club is the lifeblood of this city.
"I just want to thank you all, as parents, for putting in all the time and effort, and the boys for their time.
"A big thank you to the coaches who give up their time as well, which is much appreciated. You look after these boys and you're propelling them towards the first team."
23 June 2016
Hereford FC accepted into National League Under 19s Alliance

At an AGM held in Peterborough earlier today, UITC is delighted to announce that that we have been formally accepted into the National League Under 19s Alliance.

Joining Hereford FC will be: AFC Telford United, Chasetown, Crewe Alexandra, Hednesford Town, Kidderminster Harriers, MMU, Nuneaton Town, Romulus, Solihull Moors and Tamworth.

The season commences on September 14th.

For further information or to apply for our education scholarship, please email: Info@uitc.uk.com
22 June 2016
Local Hereford Goalkeeper Sessions
Hereford FC UITC are to offer a local training centre just for goalkeepers. The centre will focus on improving local goalkeepers of all ages, gender and ability which will benefit all local junior clubs. Our sessions will meet the technical needs of each individual goalkeeper in a fun, friendly environment. Goalkeepers will be coached by two experienced, FA qualified goalkeeper coaches.with goalkeeping playing experience and highly experienced in coaching goalkeepers.
Wednesday evenings
Belmont Abbey, Ruckhall Lane, HR2 9RZ
U8-U12 - 6:00-7:15
U13-U17 - 7:15-8:30
£10 per session (75 minutes)
First block of sessions
(Discounted upfront block payment of £40):
Wednesday 13th July
Wednesday 20th July
Wednesday 27th July
Wednesday 3rd August
Wednesday 10th August
There will further blocks added to this programme as well as the opportunity to attend full day goalkeeper centres during Summer Holidays. Details to be released soon.
22 June 2016
Preedy joins UITC Board
United in the Community is delighted to announce the appointment of well known, semi-retired businesswoman Caroline Preedy onto its Board of Trustees.
"I couldn't be happier that Caroline has agreed to join the Board," Chairman Nick Vaughan told BN.
"This is a real shot in the arm for the organisation as the Board looks to increase its expertise and experience. It takes a huge amount of work to maintain our provision in support of the football club so the more people of Caroline's calibre who can get involved and take a leadership position, the better."
22 June 2016
Sponsor UITC This Season
United in the Community is a charity organisation, established as a partner of Hereford FC since the 2015/16 season and is also the official player pathway for Hereford FC.
UITC had a successful season last year, with the Under 15s winning the Junior Premier League National Cup Final after beating Worcester City U15s 3-1.

The Under 18s, from which a number of players made first team appearances last season, also won silverware as they beat their Pegasus Junior counterparts 3-1 to lift the HFA Giant Killers Cup.

With a team of FA qualified coaches, United in the Community aims to deliver and increase participation for all within the county, with an ultimate goal of supporting Hereford FC.
They are calling on the local community to consider potential opportunities to support the organisation:
Advertising board at Victoria Park:
4' x 4' aluminium - cost is £250 for the season, to include printing and erection. Thereafter £200 per season.
Advert in HFC programme:
£80 - includes 21 editions plus any home cup ties.
Hereford FC U18 Player Sponsorship:
£50 - includes name/business details together with player of your choice. Details appear in HFC programme for the season.
For further information please email: mickhufc@gmail.com.
14 June 2016
2016/17 Development Centre (U9s)
Monday 20 June
6.00 pm to 7.30 pm
Belmont Abbey, Ruckhall Lane, HR2 9RZ

The U9 - U11 Football Development Centre takes place every Monday and compete in organised fixtures, which also take place on training nights. This is the first opportunity for players to be coached in our football environment and help prepare them to be ready to play for our U12 - U16 Junior Premier League Teams. After making some difficult decisions in selecting U10/U11 squads, it's now time for the U9's open trials.
Please email laura.davies@uitc.uk.com to confirm attendance with the player's name, contact number and email address.
7 June
Edgar's May Half-Term Soccer School - a review
With a three day course in Hereford and a day in both Ledbury and Leominster, it was a busy week for UITC.
It seemed as though the Wembley buzz was still at large with over 30 children attending each day in Hereford, where they met Edgar and even managed to get a glimpse of one of Hereford FC's trophies from the season.

Staff visited Leominster and Ledbury on Friday and over 30 children attended across both venues, making the most of playing football in the sun. There was also a significant increase in the number of 4 to 6 year olds attending the Mini Kickers session, which takes place in the morning of each Soccer School day. Lots of the youngsters were kitted out in their Hereford FC shirts ready to learn more about the game.

Participants with Edgar and the HFA County Challenge Cup at Victoria Park Training Ground in Hereford
Edgar's Soccer Schools will back for the Summer Holidays when staff will be visiting Hereford, Ledbury, Leominster, Bromyard and Hay-On-Wye. Each Soccer School venue will host a four day course. A place for Juniors for the full course will be £49.95 and £39.95 for Mini Kickers.
26 May
UITC Appoint New Victoria Park Manager
UITC have appointed Paul Harris as Victoria Park Manager. Well known to Bulls fans he held a similar role for the old football club. He replaces Paul Stevens who leaves the position so he can devote more time to his growing business. The Board of Trustees would like to thank Paul Stevens for the huge contribution he has made to the organisation, not least in tackling the significant backlog of work which had to be undertaken at Victoria Park last year.
26 May
Trials For Hereford FC Youth Teams
Wednesday, 1st June , 4.00 pm to 6.00 pm
Belmont Abbey, Ruckhall Lane, Hereford, HR2 9RZ
Hereford FC Under 18s (Adam Jones, Head Coach) - Midland Floodlit Youth League
Hereford FC Under 19s (Jamie Pitman, Head Coach) - National League Under 19s Alliance
Trials for the Midland Floodlit Youth League are for any players wishing to represent Hereford FC Under 18s with the National League Under 19s Alliance being predominantly for those players enrolled on the education course. The course timetable together with training provision will be confirmed during the close season to the successful trialists. To attend or for further information please email info@uitc.uk.com
18 May
2016 / 2017 Development Centre - U9, U10 and U11 Trials
Tuesday 31st May
U10s - 4.00 to 6.00 pm
U11s - 6.00 to 8.00 pm
Belmont Abbey
Ruckhall Lane
HR2 9RZ
Wednesday 1st June
U9s - 1.30 to 3.30 pm
Victoria Park
Field Grove View
HR1 1AW
Please email laura.davies@uitc.uk.com to confirm attendance with the player name, current age group (+ DOB), contact number and email address.
Our U9s-U11s Development Centre squads train every Monday and compete in organised fixtures that also take place on training nights. This is the first opportunity for players to be coached in our football environment and help prepare them to be ready to play for our U12-U16 Junior Premier League Teams.
16 May
Jonny Evans
UITC is pleased to announce that physio Jonny Evans has agreed a one year deal for the 2016/17 season.

He will provide support to both Under 18s squads in addition to providing a "drop in" clinic for academy players.

Trustee Justin Ratcliffe said: "We are delighted that Jonny Evans has agreed to continue with us for the 2016/7 season. Jonny not only has a wealth of experience from his role with the first team but his presence brings all important continuity to UITC at an exciting stage of its development."

Further announcements regarding arrangements for the Under 18s will be made in the coming weeks.
16 May
U15s Win Junior Premier League National Cup Final
Hereford FC 3 - 1 Worcester City
Saturday 14 May was Hereford U15s big day and it certainly lived up to its expectations with another trophy for the club. There was a good crowd watching the final and as usual, the majority were Hereford parents, family, friends and fans who all made plenty of noise.
The first half was difficult, playing down a slope with the wind against Hereford who defended exceptionally well against some good attacks but struggled to play the football everyone knows they can play. Worcester took the lead after 20 minutes, which resulted in Hereford making a small change to their tactics, bringing on Luke Marston who had an instant impact. With four minutes to go till half time, a great move saw Liam Bishop break into the penalty area, finishing very well, low into the bottom corner to make it 1-1.
After a good half time team talk, Hereford settled down - nerves had gone and the belief that they could win the game was now very clear. Within a minute Hereford had scored but the goal was disallowed as Jake Spink (who was excellent all game) was flagged offside. Worcester continued to be dangerous on the attack, hitting the post and keeping defenders Hayes, Vanstone, Davies and Perkins really busy. Hereford had control of the game for the majority of the second half and started to play some great football, creating plenty of chances and came really close, hitting the post direct from a Rhys Davies free kick. Hereford then took the lead from another free kick from Davies which was headed in by Joe Mellars making it 2-1. Hereford's organisation was excellent and their fitness level showed, with a really good intensity throughout the game, making it difficult for Worcester by pressing the ball quickly, making some great tackles and keeping the ball very well. With eight minutes to go, Liam Bishop received the ball from Jack Marston, and from 25 yards out hit an absolute screamer which went in off the bar to make it 3-1 and sparked some memorable celebrations with team mates and spectators on the sideline. Hereford continued to be in control and pressed Worcester high up the pitch right till the end, stopping them from playing forward and forcing them into mistakes that continued to frustrate them. The final whistle blew to signal a 3-1 win for Hereford.
The JPL Cup Experience
The Cup run not only provided some memorable football moments but it has also given the players a great experience which will live with them for a long time. The run saw them compete in 12 games in total, beating Bristol Rovers, Evesham United and Gloucester City twice and drawing and losing to Worcester City in the group stages. They were then drawn at home to Birmingham City in the last 16 which saw a good crowd watch them win 3-2 at Victoria Park. The quarter-final was a great experience for the boys, playing Wimborne Town away. A long journey meant an overnight stay which provided some great preparation for what turned out to be a dramatic game, going 2-1 down with five minutes to go, then equalising instantly, sending the game into extra time and then penalties where Hereford finally won 6-5. The semi-final will always hold great memories as Hereford were drawn at home to Newport County and the game was played at Edgar Street which was another great spectacle with around 170 spectators watching Hereford come from 1-0 down at half time to win 2-1 and progress to the final. The final was played at Lilleshall, a great venue and the former England Football team training ground. Hereford knew they were in for a tough game, having already played Worcester City twice this season, losing and drawing to them. As a squad, Hereford believed that this year "was their year" and knew it was their time to win and that's exactly what they did!
10 May
Part-time Sports Coach Role
United in The Community is currently seeking highly self-motivated, enthusiastic coaches to support and develop their programmes across Herefordshire.
Coaches will be delivering on Schools and Soccer School Programmes and ensure that sessions are inclusive and challenging, with all participants engaged throughout. They will also provide the participants with a fun and safe environment.
Schools delivery includes PE lessons and After School Clubs, with Soccer Schools taking place during half term time.
Applicants must have a minimum of a FA Level 1 in football and will preferably have qualifications in coaching/delivering multi-skills, as well as Safeguarding/First Aid certificates.
Experience of planning and delivering coaching sessions in football/multi-sports and working with or in primary schools/sport clubs is essential.
All UITC staff are required to represent the organisation in a professional manner and maintain a positive working relationship with school and key partners.
If you are interested, please send your CV to laura.davies@uitc.uk.com.
9 May
Herefordshire Girls League 2015/16 - Finals Day

On Sunday 8th May the annual Herefordshire Girls Finals Day took place at Pegasus Juniors FC. The day consisted of eight matches across different age groups, from U8's all the way through to U14's.

UITC Football Development Officer Laura Davies was invited to hand out the awards for the U12's and U14's Shield and Cup Finals in the afternoon by the Chairman of the Girls League, Richard Wydenbach.

Laura Davies with Herefordshire Girls League Chairman Richard Wydenbach, Committee members and officials
Laura commented, "It was a great day for everyone involved, players, coaches, parents and officials. I was honoured when Richard asked me to hand out the awards, I was happy to be a part of the day.

"It's always a pleasure to witness how much girls football has developed over the past few years and that was evident today.

"Congratulations again to all winners and teams involved, the standard has been set and I look forward to watching again next year."

Ross Juniors U14's

Lads Club Vixens U14's and Lads Club Tigers U14's
Girls from Belmont Wanderers, Lads Club, Ross Juniors and Leominster Town were all involved in the Finals Day, competing fairly and representing their clubs in a professional manner.
7 May
Junior Premier League U15 National Cup Final
Hereford FC U15s vs Worcester City U15s
Saturday 14 May - 1.00 pm
Lilleshall National Sports Centre
Hereford U15s will travel to Lilleshall to face Worcester City in the JPL Cup Final. The U15s have played 11 fixtures to reach the final, beating Bristol Rovers, Evesham United and Gloucester City in the group stages before defeating Birmingham City in the last 16, Wimborne Town in the quarter-finals then Newport County in the semi-final. Hereford have already played Worcester City twice this season, drawing 2-2 away then losing at home in a tight game that finished 4-3 to the visitors. Worcester City are an excellent side - this will certainly be an exciting final - and it's great to see two clubs from the Midlands in a national final.
Venue details
Lilleshall National Sports and Conferencing Centre
Nr. Newport
Shropshire
TF10 9AT
(If using Sat Nav please use alternative postcode TF10 9LQ)
5 May
End of Season Player Awards and BBQ
Victoria Park, 3 June, 6.00 pm to 9.00 pm
Tickets £5 - which includes a free item from the BBQ
Peter Beadle will be presenting the awards with various other special guests in attendance. We will also have an ice cream van in situ and the inflatable football pitch. Macron have kindly donated a few prizes for a raffle and there will be a 50/50 draw.
5 May
2016 / 2017 U13 & U15 Youth Academy Trials - spaces still available
Under 13s
On Sunday 8th May, there will be an open trial for all present U12 players who are interested in playing for Hereford FC U13s next season.
Time - 11.00 am to 1.30 pm
Venue - Belmont Abbey, Ruckhall Lane, HR2 9RZ
Under 15s
On Saturday 7th May and Sunday 8th May, there will be an open trial for all present U14 players who are interested in playing for Hereford FC U15s next season. Deadline for confirming attendance at this trial is Saturday 30th April. Successful players on Saturday will then be invited to participate in an 11 v 11 game on Sunday. Details will be provided to successful players following Saturday.
Time - 11.00 am to 1.30 pm
Venue - Belmont Abbey, Ruckhall Lane, HR2 9RZ
Under 16s
There will be an opportunity to trial for next season's U16s. This will involve attending training with the current U15 Squad. If you are a current U15 and are interested in attending some training sessions in May.
Our U12s-U16s compete in the Junior Premier League and have performed exceptionally well this season. Our Hereford FC youth pathway aims to deliver the best youth football experience, provide the best opportunities to develop and deliver the best coaching with all teams being coached by minimum Level 2 coaches and regular contact with UEFA B coaches.
5 May
New deal for Victoria Park
Herefordshire Council has agreed a new 25-year lease for Victoria Park with United in the Community, the independent charitable arm and official player pathway into Hereford FC.
This follows ongoing investment at the facility since the current trustees took control of the organisation last year.
Victoria Park is used during the week for Under 18s training and matches in addition to Academy matches that take place on weekends. It is also used for soccer schools during the school holidays.
Hereford FC are expected to train at the facility in preparation for the FA Vase Final on May 22nd ahead of a re-seeding which is being done by contractors Highground.
Councillor Harry Bramer, cabinet member contracts and assets, said: "We applaud the significant progress made by UITC Trustees in the past year. They have worked hard to improve the facility at Victoria Park. UITC is doing a tremendous job in reaching young people throughout the county with their various activities and I look forward to seeing a few more academy players progress into the Hereford FC first team".
2 May
JPL National Cup Semi-Final
Hereford FC U15s 2 v 1 Newport County U15s
Hereford U15s played Newport County U15s in the Semi-final of the JPL National Cup. The game was played at Edgar Street, home of Hereford FC and was a great experience for both teams who thoroughly enjoyed it with a good crowd cheering them on. Hereford U15s had come on a great journey this season to reach the semi-final which has seem them compete in 11 games to get this far in the competition and were really looking forward to the opportunity to play at Edgar Street.
Hereford had a poor first half with the whole occasion (ground, spectators, competition) getting to them mentally and causing a number of nervous moments. They did take an early lead through Liam Bishop but the goal was ruled out for offside. Newport had a spell where they were in control and after a defensive mistake, they broke away to make it 1-0 to the visitors at half time.

A good, productive half time team talk saw Hereford come out with much more confidence; they knew they needed to score. The second half saw them play some much better football and looked more likely to score than Newport. They controlled the game for long periods and restricted Newport to minimal time on the ball. It didn't take long for them to equalise when Jake Spink received a pass from Luke Marston, then broke into the box and fired the ball into the bottom corner to make it 1-1. Hereford restricted Newport to few chances but did give away some silly free kicks in and around the penalty area which caused problems with some excellent set pieces from the visitors. These were dealt with by the Hereford defence and goalkeeper.

Hereford, who were having a lot of the possession, started to create a number of chances to score and with 15 minutes to go, Liam Bishop put the young Bulls 2-1 ahead, firing the ball into the top corner of the Meadow End goal and celebrating in style!

Overall, both teams took a while to settle down in the environment but produced an exciting, very competitive game and for Hereford, a great comeback to win 2-1. They battled hard, had to adapt their style of play and ensure they did what was needed to win the game.

A fantastic achievement for a team who didn't even qualify for the Cup competition last year - a year on and they're in the final which will be played on Saturday 14th May at Lilleshall (kick off time and opposition TBC). We hope to see as many of you as possible supporting the boys.

Team: 1. Regan, 2. Godsall, 3. Hayes, 4. Baycroft, 5. Edwards, 6. Vanstone, 7. Marston, 8. Greenhouse, 9. Bishop, 10. L Marston, 11. Mellars, 12. Spink, 14. Mcleod, 15. Gauci, 17. Davies (captain).
Goal Scorers: Spink, Bishop
26 April
JPL National Cup Semi-Final - Hereford FC U15s v Newport County U15s
Saturday 30 April
Edgar Street
Kick-off - 10.30
Free entry via the player's entrance
This Saturday the Bulls U15s face Newport County U15s in the semi-final of Junior Premier League Cup. A game built up to be the most important of the season for Hereford who have had an excellent season, done exceptionally well to reach this stage of the competition and have become a great example of a team who have significantly improved and developed through the pathway.
Along the way, The U15s played eight cup qualifying games, beating Bristol Rovers, Evesham, and Gloucester City twice. Then they beat Birmingham City in the last 16 round 3-2 before defeating Wimborne FC 6-5 on penalties after a dramatic 2-2 draw in the quarter final. They now face a very tough Newport County Academy side which is sure to be a very competitive, entertaining game.
Please come and support the boys in this important fixture. For those not going to Shepshed it's a great opportunity to see some of our excellent young talent progressing through. And if you are going to Shepshed, pop in for a bit to watch before you travel!
24 April
March / April Players of the Month
U12 - Harrison Summers
Harrison has bought developed a great level of respect from his team mates and been a great leader which has had a very effective result on the U12s performances. Harrison has been versatile, playing in a number of positions this month where he has made an impact on every occasion. Performances; Harrison performances have been excellent and he has really lead by example this month, scoring some excellent goals and also picking up a Gold award in a recent game.
U13 - Tom Hamilton
Tom joined us at Christmas and has demonstrated excellent commitment and shown a willingness to learn at training. Tom is often asked to play as a lone striker in matches and has shown fantastic work rate. Over the last few months he really developed and improved both his hold up and link play. Tom has also begun to score more goals. He is becoming more ruthless in front of goal and scored a perfect hat trick (left foot, right foot, head) during our recent 5-0 win over Newport County.
U14 - Max Farmer
Max has taken his coaches feedback on board superbly, showing a huge improvement in his distribution, communication and decision making. His commitment and attitude have been fantastic, making some brilliant saves in some outstanding performances. Max has started to command his box better, giving out instructions when necessary. His ability and confidence to come and catch crosses has improved significantly.
U15 – Ben Vanstone
Ben has been a key member of the U15 squad all season. His commitment and attitude has been excellent and he works hard to improve the areas he needs to. He is always one of the first to ask for feedback and reflect on how he can improve. Ben has played very well in recent games, most recently putting a solid and very composed performance against Wimborne FC in the quarter final of the JPL cup, reading the game very well making some excellent tackles and some great interceptions at important times. Ben has performed consistently well all season but his performances in the past month have had a great impact on results for the U15s with two excellent stand-out wins against Newport County and Wimborne FC.
U16 - Harry Franklin
Harry has been outstanding this month for the U16s. He has displayed great all-round ability as a midfield player and his work rate has been exceptional. He always wants possession of the ball, no matter where he is on the pitch; he links up with the strikers very well and has shown a fantastic range of passing. His defensive game has been excellent, pressing opponents and winning the ball back with many timely tackles.
U18 - Jay Richmond
Jay's performances have consistently improved throughout the season. This month Jay has shown great development in reading the game and covering positions while supporting others in his defensive duties. Jay has shown consistent improvements in his performance with his decision making in and out of possession improving a lot recently.
10 April
UITC receives donation of de-fib
A supporter who would like to remain anonymous has donated a defibrillator which will be located at UITC's Victoria Park training base in Hereford.
This follows a recent donation from Hereford FC for kit and equipment in support of UITC's school work and London Bulls who have donated all of their ticket sales from their Pre-Vase Final Party for use by the charity's football academy next season.
Nick Vaughan, Chairman, said: "I would like to thank everyone for their ongoing support and generosity. The recent donations come at a good time as we begin preparations for next season."
10 April
U15s progress to the JPL National Cup Semi-Final
Wimborne Town U15s 2 - 2 Hereford U15s (Hereford win 6-5 on Penalties)
After the U15s fantastic home win against Birmingham City in the last 16 of the cup, they were drawn in an away quarter-final fixture to Wimborne Town on Saturday 9th March, a long 135 mile journey. The players prepared well for the game, staying overnight in a hotel close to the match venue to allow them to be fully focused on the game. This was a great experience for the boys who were praised for their professional attitudes and behaviour by the hotel staff and represented Hereford FC very well.
In the first half, Hereford dominated possession, playing some excellent football on a very nice 4G pitch, playing out from the back, switching the ball and moving it quickly, creating numerous opportunities to score but failing to find the net due both to some excellent defending and great goalkeeping from Wimborne and some poor finishing from Hereford. Hereford did take the lead in the first half through captain Rhys Davies who finished from close range after an initial save by the Wimborne goalkeeper. They nearly got a second when Charlie Greenhouse hit a 35 yard shot which took a deflection before looping over the goalkeeper wo just managed to tip it over the bar. Wimborne were dangerous on the counter attack but were restricted by some excellent work from Joe Regan in the Hereford goal whose positioning was excellent throughout.
The second half saw both teams sharing equal possession with Wimborne pressing Hereford more and more to stop them from playing out from the back as much as they had done first half. Hereford created a number of scoring chances but failed when in front of goal. Again some good defending but also some very poor finishing from Hereford! Wimborne continued to be dangerous going forward and equalised with 20 minutes to go to make it 1-1! Then the drama started with four minutes left, Wimborne scored a great goal to go 2-1 up. With the game nearly over, it meant a quick attacking change in formation by Hereford from the restart, who knew they needed to score saight away. Rhys Davies received the ball, beating the first defender before hitting a shot (I am sure it was a cross!) which looped over the goalkeeper and into the corner of the net.
The game went into extra time and remained 2-2 which meant it would be decided by penalties. Both teams' penalty kicks were excellent giving the goalkeepers no chance. At 5-5 it went to sudden death, Wimborne hit the bar which left Ben Vanstone with the next penalty to win it for Hereford. Ben calmly sent the goalkeeper the wrong way.
Overall, Hereford U15s thoroughly deserved to win the game and would have been very disappointed if they hadn't. But Wimborne were an excellent team which created a very entertaining game with plenty of drama and their players and staff were very humble in defeat with their staff saying, "Our 15's were naturally disappointed in not making it to the semis but today they came up against a really well organised team with good coaching staff. Wimborne would really like to wish them all the best in the rest of their run in the JPL cup".
Hereford's progress to the Cup semi-final is further than any of the Hereford youth teams have ever got in this competitions and thet can be really proud of their achievements. They are set to face Newport County in the semi-final which will be played at a neutral venue on a date to be confirmed.
Other results were fantastic too, with the all teams performing very well.
Hereford U13s 4 - 1 Bilbrook U13s
Hereford U14s 4 - 1 Gloucester City U14s
Evesham U16s 2 - 2 Hereford U16s
A big well done to all the Academy youth staff on a very successful weekend.
5 April
End of Season BBQ and Awards
UITC are delighted to announce it will be hosting its annual end of season awards at Victoria Park on Friday, June 3rd from 6pm to 9pm with Hereford FC Manager Peter Beadle who will be in attendance to present the awards. In addition to UITC parents and players, supporters are warmly invited to attend by registering their interest to info@uitc.uk.com
4 April
Youth Results - Saturday 2 April
Hereford FC U15s 7 - 1 Evesham Utd U15s
Hereford U15s hosted Evesham Utd at Victoria Park. Goals from Oliver Purdy, Jack Marston (2), Jake Spink (2), Liam Bishop (2) sealed a convincing win. First half Hereford looked sloppy and a number of mistakes meant they found themselves on the back foot and defending but never really gave Evesham any good opportunities to score. Score at half time was 1-0 Hereford. Second half was far better and a big improvement from the players who began to communicate, organise each other and play some excellent football. Evesham equalised after a mistake by Hereford but that was to be their last real opportunity with Hereford dominating the second half, scoring a further 6 goals. Lots of praise for Evesham though who kept going, worked hard and defended very well. The U15s will travel to Wimborne next weekend for their Cup quarter final fixture and they can take away lot's of positives from the game and alot of confidence. The game provided a number of areas to improve that they will look to address this week and put right next week.
Evesham Utd U13s 1 - 2 Hereford FC U13s
Following an uninspiring 4-0 defeat to Evesham United a few weeks previous, the Under 13s set about putting things right this morning. The lads started brightly and were briefed on how to react and deal with the direct approach of our hosts. The Hereford boys were intent on moving the ball quickly from the off and the pace upfront forced Evesham to defend very deep. This allowed our creative midfielders more space to get on the ball.
Hereford broke the deadlock with a following move, played from back to front with Ollie Guinane slotting past the keeper. Unfortunately scoring led to a short period of complacency and our hosts equalised with a sloppy goal from our point of view. However, undeterred Hereford went for the win and changed shape to allow for an extra forward. The change had an instant impact and a sustained period of pressure resulted in a Evesham defender turning a dangerous cross into his own net. The lads continued to attack and never looked like conceding again. This game was used as a measure of improvement and the boys should be delighted with their continued development and leaves them on a four game winning streak.
WBA Stroud U12s 2 - 3 Hereford FC U12s
Hereford traveled to Stroud for an entertaining game. The game was played at a high tempo which suited this young Hereford side. Hereford kept the ball well in the opening parts of the game, moving the ball quickly and playing some good free flowing football. As a result of this excellent play, Hereford scored two goals from Sam Griffiths and Harry Pitman. WBA got back into the game with two quick goals with a lack of concentration in the Hereford defence allowed WBA to goals. After that Hereford regained the majority of possession and the free flowing football which has served them well this season. Both teams found it hard to break each other down until Sam Griffiths picked up possession just inside the WBA half and hit an early shot, which flew into the next off the bar! Final score 3-2 to Hereford!
30 March
Open Trials for U13 Academy Team 2016/17 Season
From Monday 9th April, The current U12 team will begin open trials as they begin to recruit and add to the current strong squad of players. Training sessions will be held at the Belmont Abbey Training Ground, Ruckhall Lane, HR2 9RZ on Mondays and Wednesdays from 5:30 to 7:00 pm.
The U13s will compete in the Junior Premier League where all age groups from U12 to U16 have been very successful this year. Our Hereford FC youth pathway aims to deliver the best youth football experience, provide the best opportunities to develop and deliver the best coaching with all teams being coached by minimum Level 2 coaches and regular contact with UEFA B coaches.
30 March
Open Trials for U14 Academy Team 2016/17 Season
On Saturday 30th April and Sunday 1st May, there will be an open trial for all present U13 players who are interested in playing for Hereford FC U14s next season. Numbers will be limited and interest needs to be registered by Friday 22nd April. Please send the following details:
Player Name
Parent Name
Contact Email Address
DOB
Position
Current Club
A training session and small sided games will be held from 10.00 am to 12.30 pm at the Belmont Abbey Training Ground, Ruckhall Lane, HR2 9RZ Those players who show potential on the Saturday will then be invited to play in short 11 v 11 games on the Sunday. Details will be provided to successful players following Saturday.
The U13s currently compete in the Junior Premier League and have performed particularly well in their first season on full size pitches. Our Hereford FC youth pathway aims to deliver the best youth football experience, provide the best opportunities to develop and deliver the best coaching with all teams being coached by minimum Level 2 coaches and regular contact with UEFA B coaches.
24 March
U14s Cup Run Comes to an End
Reading Development U14s 3 - 1 Hereford U14s (JPL National Cup Quarter-Final)
Hereford U 14's magnificent cup run in Nerf Junior Premier League national cup ended on Saturday when they were beaten 3-1 in the last eight by Reading FC (Swindon) who are the top seeds in the competition.
Hereford were again missing their 22 goal striker- it being the last game of his suspension - so they again played with the one striker (Sam Williams) backed by a five man midfield in a diamond shape. The players have adapted to this system really well and show improvements in implementing it every week.
The game started at a very high tempo as Reading tried to stamp their authority on the game from the outset. However, once Hereford had repelled this they grew into the game and took the game to Reading for long periods. Indeed, the first chance fell to Hereford's Sam Williams, which the keeper saved and almost straight away Hereford found themselves 1-0 down when Reading's own star striker Gabe Costello (25 goals) unleashed an unstoppable volley from just outside the six yard box.
Far from this damping Hereford's spirit they pressed forward in numbers with some great wing play from Luke Bufton as he tormented the Reading defence. The game was now end to end and Will Byng was having to work overtime to break up attacks before they were able to get at the Hereford defence.
Half time came at 1-0 to Reading and after a brief spell of Hereford pressure which ended with a fantastic strike from Josh Bridges being saved superbly by the Reading keeper they scored two goals in two minutes from Rahan Limbu who was the stand out performer for Reading.
Hereford regrouped from this setback and the game continued end to end with Max Farmer in the Hereford goal making some outstanding stops and Shaun Yalland dominating the crowded midfield area with quick feet.
Hereford by now had gone to a more standard formation with the versatile Lollan Guinane effortlessly moving from full back to striker. With ten minutes left he scored with a delightful chip over the Reading keeper which raised Hereford's spirits and they could easily have scored a second in the last five minutes which would have set up a tremendous finale.
It was however not to be and the cup run was over, but Hereford can be proud of the performance they put in as everyone contributed to what was a fantastic spectacle of football by both sides.
The final accolade to the Hereford team was that they have been invited for a return game in pre - season as the Reading management praised the way the Hereford team played and had caused them numerous problems adding that Hereford were the best technical side they had faced this season.

Hereford UITC U14 squad – Max Farmer, William Byng, Joshua Bridges, Luke Bufton, Toby King, Henry Hancocks, Jack Sage, Sam Williams, Owain Woodcock, Lollan Guinane, Shaun Yalland, Will Thomas, Toby Raison, Rob Whitlock (Captain)
Scorer – Lollan Guinane
Manager - Daniel Emery
Assistant Manager – Simon Phillips
15 March
Recruitment for U12 Academy team 2016//17 season
On Thursday the 7th April, there will be an open trial for all present U11 players who are interested in playing for Hereford FC U12s next season.
Time - 1:00 pm to 3:30 pm
Venue - Belmont Abbey Training Ground, Ruckhall Lane, HR2 9RZ

The U12s will compete in the Junior Premier League where all age groups from U12 to U16 have been very successful this year. Our Hereford FC youth pathway aims to deliver the best youth football experience, provide the best opportunities to develop and deliver the best coaching with all teams being coached by minimum Level 2 coaches and regular contact with UEFA B coaches.
4 March
Board changes at UITC
United in the Community, the official player pathway into Hereford FC, is delighted to announce that Ruth Walkden has today been appointed onto its Board of Trustees. She will take on the portfolio of Children Safeguarding. This follows the resignations of Nick Nenadich last month and Chris Hall at the end of last year.
Nick Vaughan, Chairman, said: "A familiar face to many Bulls fans, the Board is delighted to be making this appointment. We've had a pressing need for this position to be covered at Board level for some months and with Ruth's considerable experience of both local government and the voluntary sector and specifically children safeguarding, the organisation will be in an even stronger position to fulfil its various legal and safeguarding obligations. The Board are looking forward to working with Ruth as we reach the end of the current season and work on new initiatives for the 2016/17 season."
Commenting on her appointment, Ruth said: "I am delighted to be joining the Board at UITC and intend to make a positive contribution to the organisation in whatever way I can. We are in the process of buying a house in Hereford so I will soon be able to commit the necessary time and energy to support the excellent work currently done by all at UITC".
In other news, the Board have confirmed resignations from Nick Nenadich and Chris Hall.
Commenting on these resignations, Nick said: "Chris has been extremely supportive of the UITC over the years and we are sad to see him go. However, the Board continues to look forward to working with Chris and his colleagues at Cargill who have been particularly supportive of the Trust since my appointment as Chairman last year.
As many will know, Nick Nenadich kept UITC going following the winding up of the old football club and he worked incredibly hard to build the organisation we have today and we are indebted to him. I place on record my thanks to both these individuals who have both contributed so much to this fantastic organisation we are all proud to be supporting."
United in the Community has received a number of applications to join its Board of Trustees and hope to make further appointments in due course.
28 February
U15s progress to the JPL Cup Quarter Finals
Hereford FC U15s 3 – 2 Birmingham City U15s
This fixture had been advertised all over social media during the week and it was great to see the local press, Bulls News, Nibbo, Directors and Trustees all attending today in what turned out to be an excellent game of football. With no Hereford FC Senior game, it was also pleasing to see some local support from Hereford FC fans with an attendance count of around 80 spectators.
The U15s put in an excellent performance in what turned out to be a very entertaining game. The Hereford boys were excellent in sticking to their game plan and looked well organised throughout the game.
Hereford came out flying taking an early lead through Joe Mellars before Birmingham responded 10 minutes later to make it 1-1. Birmingham then took the lead with their striker chipping the ball over the on-rushing Hereford goalkeeper Joe Regan. Hereford created numerous chances to score and got their reward with a goal to make it 2-2 just before half time when centre back Ben Vanstone went on a run into the Birmingham penalty area, pulling the ball back for Jack Marston to calmly fire into the net!

The second half got very competitive, both teams wanting to win, some great tackles flying in, some great 1v1 battles and excellent teamwork. The second half saw Hereford dominate possession and the ball spent the majority of its time in the Birmingham half. However, when Birmingham won the ball back, they were excellent on the counter attack and were quick to break but some excellent recovery runs and defending soon won the ball back for Hereford. Lots of credit must go to the Hereford boys who didn't get frustrated, stayed patient and it was only a matter of time before they scored the winning goal. With 10 minutes left, Jake Spink received the ball on half way beating two players before playing a perfectly timed pass to Liam Bishop who slotted the ball into the far bottom corner of the net to make it 3-2.
Hereford never looked like conceding after this and the determination to hold out and win the game from all the players was clear. Lots of communication and organisation, commanding each other, working hard for each other, meant they comfortably held on to win the game.

The Hereford boys showed great passion and desire to work hard and win their battles today and at the same time play some excellent football especially the second half performance. However, the best thing about this team is they can play either better and are capable of moving the ball more, switching play more and retaining possession better than they did today.

Overall an excellent whole team performance and we march on to the quarter finals!

Squad: J.Regan, L.Perkins, C.Godsall, B.Vanstone, R.Edwards, T.Hayes, R.Davies, J.Marston, C.Greenhouse, T.Baycroft, M.Mcleod, C.Gauci, L.Bishop, L.Marston, J.Mellars, J.Spink
Goals: J.Mellars, J.Marston, L.Bishop
28 February
JPL League
Hereford U13s 5 - 0 Newport County U13s
All the hard work the U13s have been putting in at training came together this week as they produced one of their best performances of the year.
Hereford were fast out of the blocks and set the tempo from the start. The passing was sharp and the lads moved the ball quickly. The first goal came from a fantastic combination down the left with fullback Jack Mear eventually crossing deep from the byline with Will Powell smashing his header in at the far post.

After scoring the usual 5 minutes of complacency didn't occur this week and instead the Hereford lads went straight back on the attack. Josh Williams slotted a great through ball to Tom Hamilton who finished cooly when under pressure.

Hereford defended well throughout the game and didn't even allow County a shot on target. The determination in defence and quality in building from the back was brilliant.
At the break the boys were challenged to win the game with out conceding. We've worked a lot on maintaining possession but the way the lads picked off a strong Newport side was unbelievable. Josh Williams rounded off a man of the match display with a fine goal and Tom Hamilton completed his hat-trick.

A top drawer performance from a talented group of players who will only get stronger as they gel as a team.
28 February
JPL League
Cheltenham Town 2 - 3 Hereford U12s
Hereford 12's travelled to Cheltenham Town's Seasons training ground. This was the first time both teams had faced each other in the league this season. Hereford would start the match with a slight change of formation, as the away side set up for an expansive style of play which would utilise and express the flair and speed within their ranks.

As both teams got settled into the match, both sides retained possession well and remaining calm in control of the ball, Hereford were the more dominate side in the early stages of the game but were unable to find the back of the net due to some great last ditch defending from Cheltenham. Hereford would not give Cheltenham a rest and continued with the attacking flair from both wings and cross after cross, shot after shot entered the home teams penalty box. The break through finally came in the 2nd period as Tim Honey broke the deadlock and put Hereford 1-0 up as he got his body in-between the ball and defender to slot home. Cheltenham then shortly equalised as a well worked corner bought the home side level at 1-1, however this goal would only spur Hereford on as they kept up the pressure. With the scores level at the half way stage. It was clear that that the Hereford players were determined to get all three points from this fixture, as the persistence and work effort from every single player started to take its toll as the injuries started to add up.

With 40mins left of the game and Hereford again took the lead, this time working the ball well down the left wing which lead to an inviting cross as Joseph Harwood didn't hesitate as he timed his run to poke the ball home amongst a crowded penalty box. Cheltenham would not give up either which created a great game of football to watch. This saw Cheltenham change tactics slightly as it was near impossible for the home side to break down Herefords defence of Jack Williams and Mikey Yalland, who were having a great game together. Hereford then saw a cluster of injuries in quick succession which saw Cheltenham take full advantage as again they draw level. This only triggered yet another Hereford reaction as straight from kick off they kept the ball, worked it down right hand side and as the cross came in which saw Hugo Bernard-Pullen's hard work pay off as he timed his run into the box to slot home Herefords third and to seal the win finishing the match off.
14 February
UITC Players of the Month
We are pleased to announce our January player of the month awards. The players were presented on the pitch at half time during the Hereford vs Wulfrunians game on Saturday 13 February.

UITC coaches with their Players of the Month
U12: Gabe Wetson
Gabe's attitude in matches and training has been excellent and he has shown a great willingness to improve areas discussed in his player review. He has processed tactical information really well and has shown a great improvement in his ability to read the game and make good decisions. Gabe has adapted and played in a number of positions throughout the month. His performances throughout January have been ever improving and he has been influential in driving the team forward.

U13: Charles Corrieri
This month Charles has performed excellently both in training and games, taking on board everything asked of him. His quick distribution from his hands and from the ground has improved and he has been the starting point of numerous counter attacks. Charles has begun to spot threats posed by the opposition and organised his defence accordingly. His recent performances have been rewarded with a recent call up to the under 14s.

U14: Jack Sage
Jack's effort, attitude, work rate and attendance at training and games has been fantastic. He has already been applying his report feedback exceptionally well within games and training, showing his eagerness to learn and develop. Jack has introduced more attacking contributions to his game, showing real quality in and out of possession. His performances within games and training sessions have been fantastic, with some impressive defensive displays. Jack makes important blocks, tackles and interceptions every week.

U15: Liam Bishop
Liam always brings great enthusiasm and energy to training and has been a very popular character at training. He has shown a really positive attitude to play, to win and to be the best he can. Since his player review, Liam has shown a great willingness to learn more and improve areas discussed in his review.

U16: Greg Preece
Greg has received a lot of praise from opposition managers recently. He has shown great qualiies as a striker with some excellent movement around the penalty area and his hold up play has been excellent. Greg has scored some excellent goals and has recently started to be involved again with the U18s.
U18: Matt Macdonald
Matt is constantly improving and challenging himself to improve even more all the time. His dedication to training and games has been exceptional and he portrays a real commitment to being the best he can. Matt has a high Level of technical ability and is always demanding a lot from himself and others.
09 February 2016
Gift of Footballs to HUST
The Trustees at UITC would like to express their warmest thanks to Mr Robert Mitchell from Inverness, Scotland who has kindly made a donation which enabled us to purchase 10 new footballs for the Junior section. Mr Mitchell had initially wanted to sponsor an U18 player but with all players already receiving sponsorship, Mr Mitchell was really keen to donate to the junior section and agreed that some new footballs would be perfect. A wonderful gesture which is very much appreciated by all players and coaches.

Some of the U15 players with the new footballs
31 December
Edgar's Soccer Schools Christmas Special
By the end of UITC's Soccer Schools Christmas Special more than 35 children had joined in with the fun over the two days.

Edgar answers questions
Laura Davies, UITC Football Development Officer, commented, "The two days held at thePoint4 have been a real success from our point of view, we've seen lots of new faces, as well as old ones too. It has been great for us as coaches to see children attend who we've coached in schools or at our Development Centre and shows how positive our programmes within the community are at the moment. We need to say a big thank you to those children who attended and to the parents/guardians for their support and feedback, as well as those at ThePoint4 for allowing us to use their facilities for our Christmas Soccer Schools. I'd also like to thank Hereford FC players Joel and Carlos for coming to visit us last week and hopefully we will see many other HFC players visit our young stars in the future. On behalf of those at UITC, I'd like to wish everyone a Happy New Year and we look forward to seeing you during February half term - watch this space!"

George Leyshon-James coaching during the session

Players showing off their dribbling skills

Edgar, Laura Davies and the children who attended the session
24 December
Edgar's Soccer School Christmas Special
The first day of Edgar's Soccer School Christmas Special took place today at thePoint4 in Hereford. The day was a success with children aged four to elevenhaving the chance to learn and show off their skills throughout a fun-filled festive day!

With special guest appearances from Edgar himself and Hereford FC first team players Joel Edwards and Carlos Moreira, who both helped present our Mini Kickers with their certificates. The players were on hand to sign autographs and answer a few tricky questions from the youngsters.
The Hereford captain stated, "I really enjoyed seeing the kids and judging by the smiles on their faces they seemed to enjoy it too. I just feel sorry for Carlos who lost the skills challenge. We wish all of the kids a good Christmas and hopefully will see a few at the game on Boxing Day."
The day was led by UITC's Football Development Officer Laura Davies, along with coaches Dan Chance and George Leyshon-James. Laura commented on the day saying, "Today was about all about ensuring the children enjoyed themselves and let off a bit of steam in the lead up to Christmas. It was a great opportunity for those who came to have fun and gain the experience of meeting Joel and Carlos, who were both fantastic with the children. I would like to wish everyone a very Merry Christmas on behalf of United in the Community."

Don't miss out on all the fun, with the final Christmas Soccer School day on Wednesday 30th December. Book online now.
14 December
Youth Results - 12/12/15

A great weekend for all the age groups who all won their games and all produced performances that deserved the results they got. This week is the final week of training plus the last fixtures for 2015 on Saturday 19th December before all staff and players get a well deserved two week Christmas break.
South Gloucester U13s 1 - 3 Hereford U13s
The U13s have produced some excellent performances recently but have struggled to get positive results from the games. It wasn't going to be too long before these excellent performances were rewarded with the result all the players were working hard for. Goals from Sam Braybrook, Harry Ratcliffe and Mason Godsall saw them beat South Gloucester 3-1 in difficult, windy and wet conditions but played on a 4G pitch which allowed the Hereford boys to show what a great footballing team they are.

Hereford U14s 3 - 0 Newport County U14s
The U14s hosted Newport County at Belmont Abbey. Newport played an excellent possession game but couldn't get past the well organised, excellent defence of Hereford FC . The first hour was a really tight, tense but entertaining game with no goals scored but with plenty of end to end action with both goalkeepers forced to keep their teams in the game. The final 20 minutes was all about Hereford who switched to an 'all out attack' mentality and deservedly scored three late goals. Goals coming from Declan Beddoes (2) and Sam Williams. A great win for the U14s who continue to improve on their great season so far.

Hereford U15s 2 - 1 Newport County U15s
Both teams were really up for this game with the rivalry there is between Hereford U15s and Newport U15s. The Hereford boys were victorious and came away with a well deserved 2-1 win. As expected, it was a very competitive game which saw Newport take an early lead. Hereford then took control of the game and could of scored a few more goals. Hereford scored the equaliser just before half time and then grabbed their second 15 minutes into the second half with the goals from Liam Bishop and Joe Mellars. Another excellent performance from the whole U15 squad who worked hard and showed a great desire and determination to win the game in difficult conditions. They continue they fantastic form in the Junior Premier League, winning 8 out of 10 competitive league games so far.

Forest Green Rovers U16s 0 - 2 Hereford U16s
The U16s continue their recent winning form with an important 2-0 win away at FGR. This was their final fixture in the JPL Cup competition which saw them overtake FGR in the Cup league table. The U16s dominated the game in difficult conditions but couldn't find the net until the final 20 minutes when Greg Preece and trialist Elliot Smith grabbed two late goals to seal the well deserved win and the three points. The U16s are turning into a very strong squad with plenty of competition for places and with players already playing in the U18s team too.
17 November
Edwards and Pitman extend stay at UITC

UITC is delighted announce that our Caretaker Under 18s Coaching team Jamie Pitman and Joel Edwards have agreed contract extensions with Hereford FC Youth until the end of the season.
Nick Vaughan, Chairman, said : "Absolutely delighted that we have agreed deals with Jamie and Joel. The feedback I've had in the past couple of months has been nothing but positive. They have worked really hard to improve players standards, both on and off the pitch, and it great to see this bearing fruit now. There are some tough fixtures ahead but I feel we now have a coaching set up in place to see the lads really push on until the end of the season."

Nick Vaughan, Joel Edwards and Jamie Pitman
Joel Edwards said: "I've really enjoyed the past few months working with the youth boys and can already see massive improvements from them both individually and as a team. They are a great bunch of lunch lads on and off the pitch with great attitudes and enthusiasm to work and learn."
He added:, "There are a number of quality players who if continue to learn and progress like they have will have a bright future in the game, it is our job to make sure this progression continues. The facilities at Victoria Park are now looking very professional and its makes it a lot easier for both us and the lads to work and train in such a great environment."
13 November
UITC Seek Portacabin

UITC is on the lookout for a portacabin to provide some additional office space, to be located at its Victoria Park training facility in Hereford. If anyone has one or knows of anyone who can help, please call UITC Victoria Park Manager Paul Stevens on: 07941027134.
8 November
UITC Players of the Month
UITC have introduced a new player of the month award to showcase and reward players development within the Hereford FC pathway. Every month the head coach for each age group will nominate a player and give them three reasons why they have achieved this. The first awards were presented at half-time.during the home game against Rocester.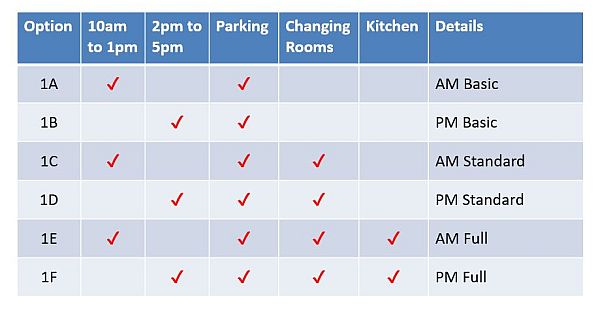 From Left: Cameron Godsall, Toby King,Tim Honey, Jon Hale, Tom Hassan and Matt McLeod
U12 - Tim Honey
Tim's attitude in training and matches has been excellent and always gives 110% work-rate. He is consistent & versatile in matches and has adapted to a number of positions. Tim has shown great leadership skills on the pitch.
U13 - Tom Hassan
Tom has recently been asked to play in a new position and has developed well in his new role. His commitment and application at training has been first class and has shown a willingness to learn. As a result of all this Toms performance in games has improved each week since arriving at club.
U14 - Toby King
Toby has shown outstanding commitment and a great attitude in training. He is developing every week and has improved significantly since joining in the summer. Toby has contributed to many goals and assists on a weekly basis.
U15 - Matt McLeod
Matt joined the squad in the summer and has improved significantly since joining. He has shown outstanding attitude and commitment in training. Matt has produced some outstanding performances this season. A hard-working player, determined to be successful and improve every week.
U16 - Cameron Godsall
Cameron has been very dependable and has not missed any training or games. He has played in several positions and played consistently well. Some excellent performance by a player playing in an older age group.
U18 - Tom Gameson
Tom's performances have continued to improve. He has provided lots of support to others players and his behaviour has been excellent. His commitment to training and games on a daily basis has been excellent.
7 November 2015
UITC Relaunches its Soccer Schools
United in the Community, the official player pathway into Hereford FC, recently held soccer schools in Hereford, Leominster and Bromyard. The Soccer Schools were led by UITC Football Development Officer Laura Davies, supported by coaches UITC coaches Dan Chance and George Leyshon-James. Over 50 children attended during the week in what is the first in a series of newly relaunched Soccer Schools being organised by the charity.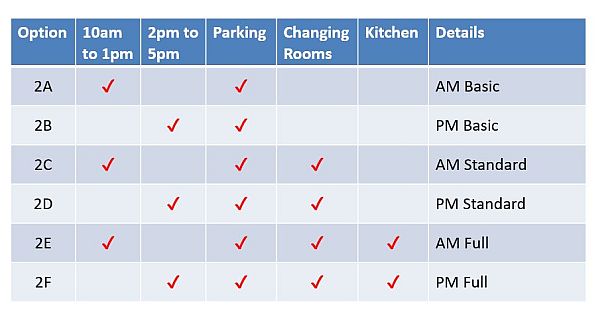 Some of our Hereford Soccer School players with UITC Scholar and Hereford FC U18s Carlos Moreira at the Victoria Park training facility.
Laura Davies, Football Development Officer, who joined UITC from Wolves in the summer, said: "We're very happy with the turn out this week, it was great to see some new faces and some new possible players for our Football Development Centre for U8-U11." Nick Vaughan, UITC Chairman said: "It's great to see Laura breathe new life both into our schools and soccer schools programme. Our numbers dipped on both of these programmes when the old club died - but the continued success of the new football club coupled with Laura's hard work has ensured we have got off to an excellent start this half-term."
1 November 2015
UITC Look for New Trustees
UNITED IN THE COMMUNUTY (UITC) INVITE INTERESTED PERSONS TO APPLY TO JOIN BOARD OF TRUSTEES

THE TRUSTEE - The role of Trustee will include:
Working with our Chair, our board of Trustees, Staff and Volunteers to oversee the future strategy and direction of the charity.
Sharing responsibility for overseeing the performance of the charity.
Having oversight for one or more of our core work programmes.
Representing the charity externally, exerting positive influence with key stakeholders.
CORE SKILLS
Excellent communication skills.
Ability to think independently.
Can demonstrate sound judgement at a strategic level.
EXPERIENCE
We are keen to have a Board with a range of skills and experience. If you have experience in the following areas we would especially like to hear from you:
Legal
Communications & PR
HR
Education
Health
Property / Planning
THE COMMITMENT
Formal meetings are likely to require the equivalent of around 8 – 10 days per year but you will be expected to take proactive leadership and management in a number of our core areas of work.
United in the Community is a registered charity.The Trustees of the charity are also directors of the company.
APPLY

To apply please send a CV and accompanying personal statement (no more than 500 words) to: nick.vaughan@uitc.uk.com - outlining why you are interested in this role, to include examples on any relevant experience which you could bring to this role. Successful applicants will be subject to a DBS reference check in line with our Child Protection Policy.

CLOSING DATE
10th November 2015. Appointments to be made in early 2016.

FURTHER INFORMATION
info@playtheherefordway.com
19 October 2015
Under 18 Youth Squad Sponsorship
In an effort to raise the profile of Hereford FC's Under 18's, the photos of youth squad are now included in the senior side's match day programme. Given this there is now the facility to offer sponsorship for the young players. For just £50, individuals, groups of supporters and businesses now have the opportunity to have their name/company details printed alongside the respective player for all the remaining home matches this season. In addition, at the end of the season, a photo of the player with his sponsor/s will be taken and this photo will be framed. For further information please contact Mick Loader at mickhufc@gmail.com or telephone 078251 54336.
16 October 2015
Bulls Duo Named In League U15 Representative Side
Two of the Bulls' U15 squad have been named in the Nerf Junior Premier League squad to face Southampton's U15 side at their Long Lane training ground on October 27th. Ben Vanstone and Tom Hayes will be joined in the 14 strong squad by representatives from West Brom, Birmingham City, and Coventry City amongst others. The pair have both been regulars for the U15 side that has been unbeaten so far this season, having moved up from the U14 side last term. They currently sit fourth after five games.